Beatstars Euro Summit x New Skool Rules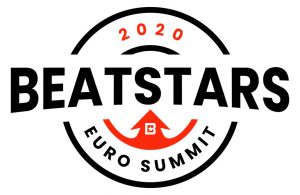 BeatStars is pleased to announce our collaboration with the international music conference and festival New Skool Rules in Rotterdam, Netherlands on Saturday Oct 31st, 2020. Providing an all-day affair, Beatstars will be joining the festival in connecting artists, producers, songwriters, and other other music industry professionals from around the world, offering opportunities for artists to grow their network, exchange ideas, and discuss artistic
concepts.
The summit will be led by Abe and CMO Dev Tejwani, joining in a hands-on day of enriching guidance in the field of online music production and beyond. Grammy award winning producers Khari
'Needlz' Cain, Chris Henderson, as well as multi-Grammy Award winning producer/songwriter Troy Taylor, are other notable speakers during the BeatStars Euro Summit! Find more information on the Beatstars Euro Summit schedule here as we get closer to the conference. The ticket that you purchase is for 3 days.
Make sure to catch our panel full of top-selling producers on our platform, including:
Chuki Beats (Belgium)
Accent Beats (Netherlands)
Tundra Beats (Germany)
Tantu Beats (Netherlands)
GC Beats (UK)
Our "How To Sell Beats Online" panel will be featuring the speakers above and will be moderated by BeatStars CEO, Abe Batshon. New Skool Rules x Beatstars created a specific ticket for the Beatstars Summit, that also provides access to the rest of the New Skool Rules programm on Saturday Oct 31st. Curious about some of the other Speakers, click here.