Beatstars Eurosummit Tickets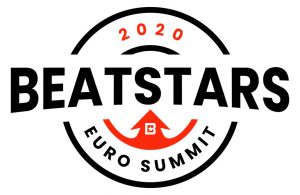 Beatstars Euro Summit Tickets on sale only for € 121
Invest in your future, by buying your BeatStars Euro Summit conference ticket, from Okt 30th –  Nov 1st NOW. This 1st edition will be educative and host networking opportunities, parties and showcases than all the other editions. The question is…..what are you waiting for? Join us Okt 30th – Nov 1st  in Rotterdam for the Beatstars Euro Summit 2020 x New Skool Rules.
To attend the Beatstars Euro Summit as a delegate you need to be registered. The registration includes:
• Conference/Festival Ticket (3 days) with standard access to the conference and festival activities (this does not include invite-only events and corporate sponsored events).
Before purchasing your ticket(s), it is mandatory to fill in this form: