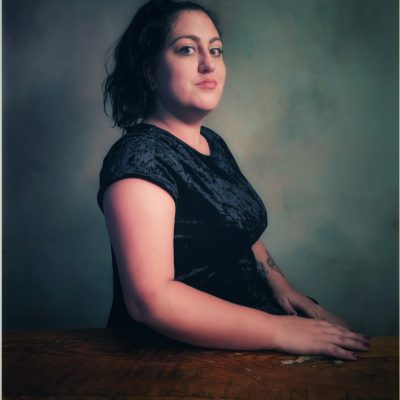 Vanessa Cito (CA) // Reach
Biography
Vanessa Marie Rose Cito is a digital media strategist with over 15 years experience working with social media and digital tools with a speciality in the entertainment industry.
Vanessa built her career in Hospitality, Branding, and Social Media from the ground up. She began her career working in stage management and hospitality at popular music festivals like North by Northeast, Canadian Music Week, and Indie Week, which took her to Ireland to produce the European side of the Indie Week festival during the 2013 season. During this time, to further her marketing skills, she joined The Marketing Store team working with clients such as Nissan, Infiniti, and McDonalds on branding, customer retention, and community management. Vanessa co-founded both show promotion collectives Big Things Productions and People Put Out Productions, hosting over 500 shows in Toronto within the 4 years active between 2012-2016.
This led her to acting as a booking agent at The Rivoli in Toronto during 2012-2014.
In July 2013, Vanessa joined the Coalition Music management team to oversee social media marketing for their full roster including artists like Our Lady Peace, Simple Plan, Tom Cochrane and more. During this time she also helped launch Canada's Music Incubator and provided social media lectures, workshops, ongoing mentorship, and strategy aide to over 150+ artists taking part in their programs and bootcamps.
Noticing a void in assistance for independent artists as a whole, Vanessa stepped down in her position of 5 years in music management as head of Digital Strategy for Coalition Music to start her new Digital Services Agency, Reach in March 2018.
Vanessa has spent the last few years ensuring Reach is supporting independent artists like Megan Nash, Digging Roots, and more with their social strategy. She has expanded Reach to provide digital strategy for many notable organizations such as Ole on their rebrand to Anthem Entertainment, and festivals Venus Fest, New Constellations, & Sound of Music Festival. Her recent projects include producing LA Times Photo Room at TIFF and media buying for WWF Canada's Wildest Ride Project. Her campaign as Community Manager with Animal Crossing x Oglivy won the 2021 strategy™Marketing Award. She currently leads the full Community Management team at Shoppers Drug Mart, Shoppers Beauty, and Pharmaprix.
All sessions
Wo(men) in Music Panel
13 May, 2023
1:30pm - 2:30pm
Fonds Cultuurparticipatie Hall (UBIK)
Everything you need to know about social media by Vanessa Cito + social media feedback
14 May, 2023
12:30pm - 1:45pm
vsB Fonds Hall (Slash Gallery)
Speeddating: First timers meet NSR alumni
12 May, 2023
4:00pm - 4:45pm
EE2 Hall
Industry Night Panel: How to create the perfect team!
12 May, 2023
6:30pm - 7:45pm
Gemeente Rotterdam Hall (WORM)
Feedback op je social media (In het Engels door Vanessa Cito)
14 May, 2023
2:15pm - 3:15pm
VSB Fonds Hall (Slash Gallery)
Mental Health & the Music Business
13 May, 2023
12:00pm - 1:00pm
Gemeente Rotterdam Hall (WORM)
Social Media Strategy for creatives by Vanessa Cito
12 May, 2023
11:30am - 12:30pm
Fonds Cultuurparticipatie Hall (UBIK)