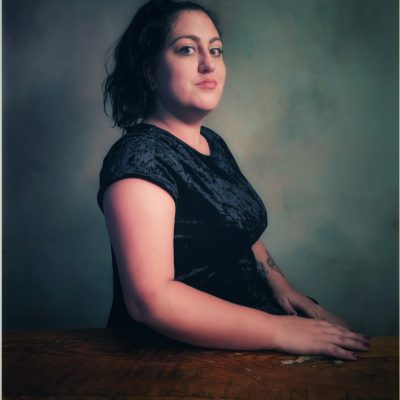 Vanessa Cito (CA) // Reach
Biography
Vanessa develops customized social marketing plans and strategy for musicians and brands across multiple online platforms.
With over 15 years of experience in the music business, Vanessa built her career in Hospitality, Branding, and Social Media starting her career working for festivals like NXNE, CMW, and Indie Week, which took her to Ireland to produce the European side of the Indie Week festival during the 2013 season. She joined The Marketing Store team in 2010 working with clients such as Nissan, Infiniti, and McDonalds on branding, CRM, and localized opportunities for growth. In addition to her work in Marketing, Vanessa co-founded both show promotion collectives Big Things Productions and People Put Out Productions (active 2012-2016). She also acted as the booker at The Rivoli in Toronto during 2012-2014. Vanessa joined the Coalition Music management team in July 2013 to create, curate content for, provide educational tools, and report on digital marketing strategies for Coalition Music's roster of artists as well as their TEMPO Charity and Canada's Music Incubator.
Noticing a void in assistance for independent artists, Vanessa stepped down in her position of 5 years in music management as head of Digital Strategy for Coalition Music to start her new Digital Services Agency, Reach in March 2018.
Vanessa spent the last two years growing Reach and representing digital and marketing for many notable organizations such as Anthem Entertainment (formerly Ole) on their rebrand, feminist festival Venus Fest's second year, New Constellations Indigenous New Wave tour, Sound of Music Festival, LA Times at TIFF, Animal Crossing, and more. Since branching out on her own, she has worked with many up and coming artists such as Notifi, Megan Nash, Iskwe, Brooklyn Doran, Tom Boy, Mariya Stokes, and more on the digital side. For management, she has represented T. Thomason, taking him through The Launch on CTV and releasing a single that dominated the Pop and Canadian Charts. She currently represents pop artist Bedhead, who's second-ever single Fight No More was picked up on it's own for Toronto's favourite Indie station, Indie88 + debuted as the most streamed Canadian Indie on satellite radio.
All sessions
How to stay mentally healthy in these insane times?
30 May, 2021
6:45pm - 8:00pm
Fonds Cultuur Participatie Hall