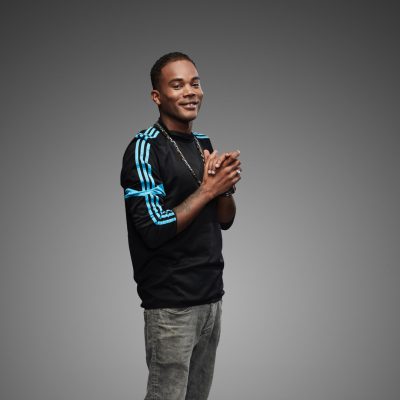 Jeansen Djaoen (NL) // GSMedia
Biography
From a young age, Jeansen Djaoen, born on January 21, 1987, knows that he wants to do something in the media. As a young boy he came into contact with music at an early stage and thus gains thousands of hours of studio experience as an artist, composer and writer. Over the years he developed further into (artist) manager, A&R and executive producer.
In the EO documentary 'Lost boys' he tells his story about his troubled past and you see how he tries to get his life in order after his detention. This documentary painfully showed the failure of aid agencies in the Netherlands. The documentary achieved exceptionally high viewing figures and has since been watched millions of times and is used as teaching material at various schools, at the Dutch Probation Service and various municipalities and government agencies in the Netherlands and the Antilles.
Despite a rough background and hopeless possibilities, Jeansen has fought a epic battle and showed that you can achieve anything you want with hard work.
Today he owns the media, production and management company 'GSMedia' and works as an editor-in-chief for radio at radio station FunX.
All sessions
De Staat van urban muziek en talentontwikkeing binnen de urban muziek
7 October, 2022
3:15pm - 4:30pm
Fonds Cultuurparticipatie Hall (UBIK)
Moet je ambitie zich beperken tot Nederland of mag je ook verder denken (Dutch panel)
9 October, 2022
1:00pm - 2:00pm
Fonds Cultuurparticipatie Hall (UBIK)