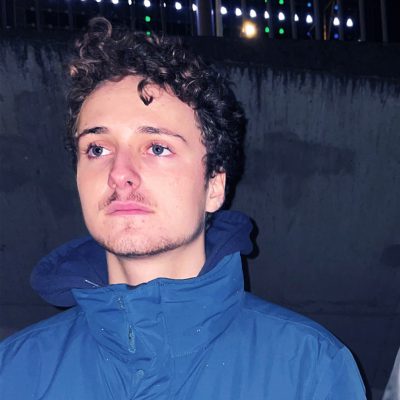 Comfort Creature (NL)
Biography
My act consists of live looping, guitar compositions and exclusively original songs. I like to build an atmosphere where people experience the music and forget everything, except what they hear.
I started making music when I was a kid, at first I made beats on my first laptop when I was 13. Around that time, I discovered the guitar and became obsessed with it. At this point, I was already writing songs.
I like to make music, free of genre. I focus purely on the soul of a track. If you hear an 808 in the middle of a folk song, that's probably me. I don't like taking weird musical choices just to be original, they have to have purpose and soul.
I think the main genres I'm (subconsciously) combining are;Jazz, Hiphop and Folk.
The core of my music taste lies in HipHop. Though one would have to listen carefully to my music to hear this.
I aim to grow a stable audience, I am also a producer and I like to combine this with being an artist and performer. My goal is to comfort people with my music.
I would love to participate in New Skool Rules, it seems like an amazing opportunity.
-Comfort Creature.
All sessions
Comfort Creature (NL)
13 May, 2023
8:42pm - 8:51pm
Fonds Cultuurparticipatie Hall (UBIK)