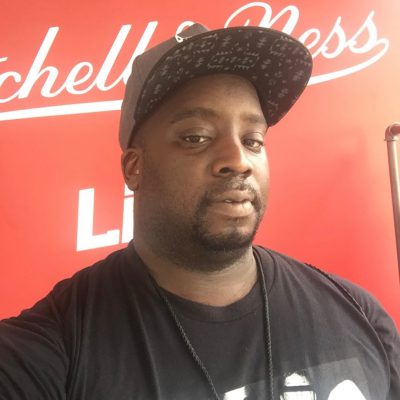 CL (US) // Digiwaxx
Biography
Corey "CL" Llewellyn is a seasoned marketing professional with a rich background in music and technology. He kickstarted his career at Sony Music, working for Cory Rooney and Mariah Carey, and later joined the newly formed Cornerstone Promotion. During his time there, he played a pivotal role in establishing the 1200 Squad, The Cornerstone Mixtape, and the Fader Magazine. He then worked with Sylvia Rhone and Elektra records, where he headed the Rap Promotion Department and created innovative marketing strategies for artists like Fabolous and Missy Elliot, among others.
After his stints at Elektra and Warner Music Group, CL pursued his true passion at Digiwaxx Media. He founded the first Digital Record Pool and Music/Tech Marketing Agency, which bridged the gap between the music and tech industries. The company went on to partner with renowned brands like Microsoft, Nike, Puma, Monster, and Beats By Dre, among others.
As an innovator, CL's curiosity for emerging trends led him to immerse himself in blockchain technology. Drawing on his expertise, he developed new platforms and services utilizing Web 3 technology to help artists distribute their music via the blockchain, engage in community monetization, and retain their intellectual property.
Today, CL continues to push the boundaries of music and technology by combining his deep industry knowledge with cutting-edge innovations.
All sessions
Speeddating: First timers meet NSR alumni
12 May, 2023
4:00pm - 4:45pm
EE2 Hall
Industry Night Panel: How to create the perfect team!
12 May, 2023
6:30pm - 7:45pm
Gemeente Rotterdam Hall (WORM)
How technical developments can empower the music industry
14 May, 2023
2:00pm - 3:00pm
Fonds Cultuurparticipatie Hall (UBIK)
Alternative ways to make money with music
13 May, 2023
3:15pm - 4:15pm
Fonds Cultuurparticipatie Hall (UBIK)
NFT's what are they and how can the music industry benefit from them?
13 May, 2023
4:00pm - 5:00pm
VSB Fonds Hall (Slash Gallery)
Masterclass NFT, Web3 and VR and their relevance to the Music industry by CL (US)- Digiwaxx
12 May, 2023
10:15am - 11:15am
Fonds Cultuurparticipatie Hall (UBIK)
Auditions (Open & Invited auditions)
12 May, 2023
12:30pm - 1:30pm
VSB Fonds Hall (Slash Gallery)