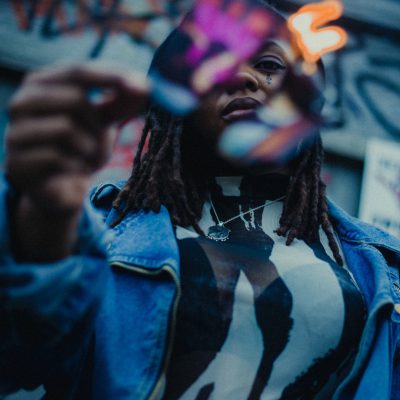 Call Me Unique (UK)
Biography
Born in Manchester and raised in Handsworth, Birmingham, she always portrays an honest and heartfelt performance to any willing crowd.
Call Me Unique has graced the stages of UK festivals such as Glastonbury, Latitude, Strawberry Fields Festival, Secret Garden Party, Mostly Jazz Fest, Simmer Down, Oxjam and many more within Europe including: Művészetek Volgye Fesztival (Kapolcs, Hungary), JazzPiknik (Paloznak, Hungary), Budapest Essentials and many more.
Readily found touring Europe (Poland, Romania, Hungary, Netherlands etc) through international collaborations, Unique has increased her international presence through working with amazing artists such as Monkeyneck, Adée, Àbáse, RÓQA & many more.
Currently supported by PRS Foundation "The Open Fund" 2019.
As CEO of "CMU Events Ltd" Unique hosts & curates a weekly event at Hockley Social Club, Birmingham titled: "The Unique Experience".
All sessions
Call Me Unique (UK)
12 May, 2023
9:26pm - 9:32pm
Fonds Cultuurparticipatie Hall (UBIK)
Call Me Unique (UK)
14 May, 2023
4:34pm - 4:43pm
Wunderbar
Call Me Unique (UK)
14 May, 2023
1:41pm - 1:50pm
De Doelen Studio
Meet the Festivals//Venues part 1
13 May, 2023
2:15pm - 3:15pm
Meet the festivals : Pitch your act to different festival/ Clubs part 2
14 May, 2023
4:45pm - 6:00pm
EE2 Hall
Auditions (Open & Invited auditions)
12 May, 2023
12:30pm - 1:30pm
VSB Fonds Hall (Slash Gallery)
How to get bookings at a festival/club
12 May, 2023
4:00pm - 5:00pm
Fonds Cultuurparticipatie Hall (UBIK)