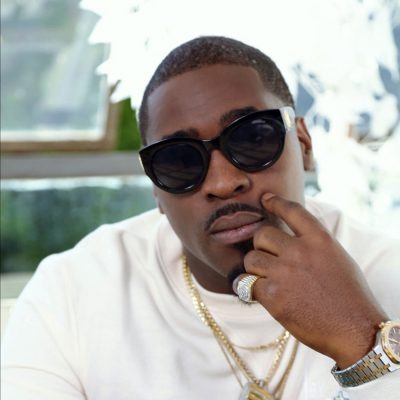 Bongo (US) // ByTheWay
Biography
With his hand in different pots, ranging from Hip Hop and R&B to Gospel and Afrobeat, Grammy award-winning super producer, songwriter and multi-instrumentalist Bongo ByTheWay has created a track record for seamlessly fusing genres, styles and proficiencies that have remained unparalleled since he stepped foot on the scene.
Born of Nigerian descent, Uforo "Bongo" Ebong aka Bongo ByTheWay was raised in Florida and Rhode Island, where he discovered his musical gifts at an early age. As a child that grew up in the church, Bongo took to music as an outlet early on and received teaching from his musically inclined older brother beginning at age eight. From there Bongo began creating his own beats when he was 11, and got his first major placement on a Musiq Soulchild track when he was 18.
Always setting his own personal bar of excellence, Bongo didn't let his early success stop him from pursuing higher education though, as he went on to attend the University of North Florida. It was after obtaining his Bachelor of Science degree that Bongo found himself relocating to the the entertainment epicenter of the world, (Los Angeles) to build his career full-time.
Despite his early expression of talent and validation from big names in the industry, Bongo ByTheWay remained focused on continuous improvement and began to merge his instrumentalist background with the wave of new technology available.
All sessions
Demo Listening session
12 May, 2023
3:15pm - 4:45pm
Gemeente Rotterdam Hall (WORM)
Masterclass Music production is a serious craft by Bongo (US)
14 May, 2023
12:15pm - 1:15pm
Gemeente Rotterdam Hall (Worm)
Who has the bigger hits?
13 May, 2023
2:45pm - 4:15pm
Gemeente Rotterdam Hall (WORM)
Demo listening artists
13 May, 2023
12:00pm - 1:30pm
Fonds Cultuurparticipatie Hall (UBIK)
Pitch Session (Closed Session) Part 1
12 May, 2023
11:45am - 1:00pm
Gemeente Rotterdam Hall (WORM)
One on One with Bongo (US)
12 May, 2023
3:30pm - 4:00pm
VSB Fonds Hall (Slash Gallery)