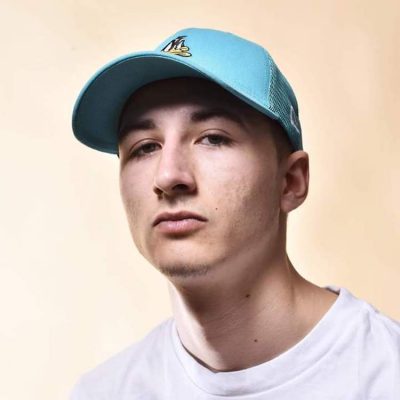 Skatta (UK)
Biography
Four years in the making, Skatta's album Cinema Ticket is finally out! Showcasing sample heavy production. French record label Broc Recordz bring in features from Oddisee, Clipson, Klashnekoff and polished production which elevates Skatta status in the game.
Like some of the greatest movies, Skatta's new album Cinema Ticket has been a long time in the making. Every track showcases a unique story, and the story of how the al- bum unfolded over the past four years is as unique as it gets.
After years of gaining a reputation in grime, Skatta links up with French label Broc Recordz for Cinema Ticket, delivering a sample heavy, crate digger's paradise.
"I've had a lot of setbacks in life that kept me releasing this album. So now it's nally here, it feels like it was meant to be. Although Covid slowed us down, it's finally here, and I'm proud of every inch of it! I'm certain it's my best sound yet."
Featuring US emcee Oddissee, UK's Clipson and Klashnekoff (who ap- pears on the vinyl and Bandcamp versions only), as well as the French-Filipina singer Opaline. The eight track LP also contains cleared samples from veteran composers Janko Nilovic, Galt Macdermot and The Soul Surfers.
All sessions
Skatta (UK)
13 May, 2023
9:06pm - 9:15pm
Wunderbar
Skatta (UK)
13 May, 2023
6:11pm - 6:17pm
Fonds Cultuurparticipatie Hall (UBIK)