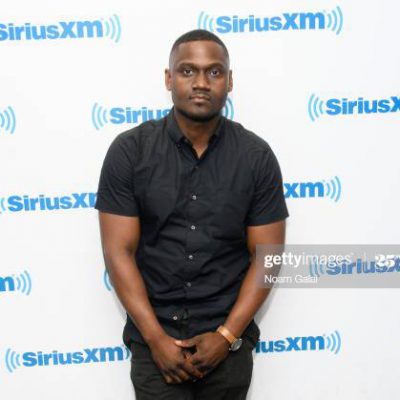 Needlz (US) // Dry Rain Entertainment
Biography
What do Bruno Mars, Ludacris, 50 Cent, Drake, Fabolous, Talib Kweli, Scarface and Lupe Fiasco all have in common? It's the production of multi-Grammy winner and nominated producer, Khari "Needlz" Cain. After experiencing a meteoric rise into the music industry and a discography that heralds countless #1 records, Needlz has become a virtual hit factory.
A native of Lansing, Michigan, Needlz picked up on music from listening to his father's extensive jazz collection. The young prodigy began DJ'ing, and became a permanent fixture in the local club scene during his early college days at Florida A&M University and Florida State. Khari, who took on the name Needlz, after battling and winning a bout with cancer, began producing as a hobby. With the hobby quickly becoming a passion, by the year 2000, he was en route to New York City to pursue his music dreams.
While pursuing a graduate degree in Music Business at New York University, Needlz utilized an internship at Bad Boy Entertainment as a testing ground for his production talent. Quickly catching the ear of industry professionals like mangers Francesca Spero and Folayan Knight, the A&R team began presenting his music. Shortly thereafter, Needlz began making music for some of hip hops's most notable names and labels like Atlantic Records and the like all began clamoring for his music. Needlz has since produced for: Jeremih, Tamar Braxton, Drake, The Lonely Island, Lil Wayne, Travie McCoy, K. Michelle, Young Buck, Cassidy, Trina, BET (Rap City), MTV (Sucker Free Sundays), Lloyd Banks, Dave Chappelle, Joe
Budden, Busta Rhymes, Jadakiss, Rakim, Jeezy, and produced two songs featured in the movie, "Coach Carter".
As the music industry continues to evolve, the one constant is quality music, of which Needlz has produced for almost 2 decades. With his music landing in major films like the Adam Sandler hit film "Lonely Island" (Mona Lisa) and Apple Music's commercial including the #1 record "Oui" with the artist Jeremih, it is clear that everything Needlz touches turns to gold. Even the artist and new sensation PNB Rock has experienced the magic with the record, "Selfish". Always evolving, Needlz is currently the chief music content creator of XXX Advertising agency, helping curate the sights and sounds of emerging brands and markets. With cookie cutter acts becoming the norm of the day, Needlz remains a breath of fresh air for the industry. And with his stellar track record, remaining on top is inevitable and legend status is just a hit away.
All sessions
Dance Battle
9 October, 2022
7:00pm - 10:00pm
Gemeente Rotterdam Hall