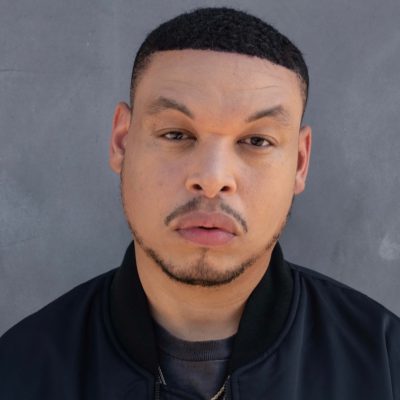 Jermi Thomas (US) // 9th of February
Biography
Jermi Thomas is a 4x Grammy-nominated producer, and music executive. He has served in many capacities in the music industry for over a decade, including artist management, and A&R roles in publishing and recorded music. In 2020, Billboard Magazine honored Jermi as part of their annual 40 under 40 top music executives, and as a Power Player in Hip Hop/R&B.
As a music publisher, Jermi signed an array of talent including Jessie Reyez (Calvin Harris, Dua Lipa, Beyonce), D'Mile (Bruno Mars, Silk Sonic, H.E.R.), Victoria Monét (Ariana Grande), Verse Simmonds (Rihanna, Jay Z, Kanye West) among many others.
Most recently as Vice President of A&R at Island Records, Jermi signed and help develop many of it's genre-defying acts. Most notables include 2x Grammy nominated Reggae-star, Skip Marley (Grandson of Bob Marley). Jermi helped Skip Marley earn two Grammy nominations, and a #1 chart-topping hit at radio with "Slow Down" feat. H.E.R., making Skip the first Jamaican-born artist to have a #1 radio single at the R&B format. Jermi also signed and developed multi-platinum, multiple award-winning singer/songwriter, Jessie Reyez. A first-generation Colombian, Toronto based electrifying performer< Jessie has collaborated with the likes of Beyonce, Dua Lipa and Billie Eilish, and had the Top selling Female R&B Debut Album of 2020, amassing more than 1.5B global streams. Jermi also signed R&B viral-sensation, Trinidad Cardona most notably known for his hits "Jennifer" and "Dinero". The latter track reached #1 on the Tik Tok viral charts, and to date has garnered more than 2M creates & surpassed 300M global streams across platforms. During his tenure with UMG, Jermi was a board member of the Global A&R Task Force - a monthly gathering that highlighted Universal artists that were impacting the culture. The goal of this task force was to introduce collaboration opportunities across all territories. He was also an Executive Advisor for UMG's Youth Task Force for Meaningful Change - an initiative which honored the legacy of Civil Rights pioneer John Lewis, and empowered UMG's youth culture to amplify their voices as they help tackle issues on equality, diversity, inclusion and social justice across the company and the music industry at large. In 2023, Jermi launched a "creatives first" music company, 9th of Feb, which focuses on the discovery and development of artists, songwriters and producers. He's also the A&R Executive Creative for Jessie Reyez and co-manages Jydn Hill (with partner, Dimitrios Seymour).
All sessions
Live A&R Session
12 May, 2023
5:45pm - 7:00pm
Fonds Cultuurparticipatie Hall (UBIK)
The Art of A&R-ing in publishing and @labels
13 May, 2023
1:00pm - 2:15pm
VSB Fonds Hall (Slash Gallery)
Demo Listening session
12 May, 2023
3:15pm - 4:45pm
Gemeente Rotterdam Hall (WORM)
Demo Listening session
14 May, 2023
1:30pm - 3:00pm
Gemeente Rotterdam Hall (WORM)
What makes you successful in the music industry? Keeping it 100%
14 May, 2023
4:45pm - 5:45pm
Gemeente Rotterdam Hall (WORM)
Management in 2023: Managers share their experiences
13 May, 2023
2:30pm - 3:45pm
VsB Fonds Hall (Slash Gallery)
Pitch Session (Closed Session) Part 1
12 May, 2023
11:45am - 1:00pm
Gemeente Rotterdam Hall (WORM)