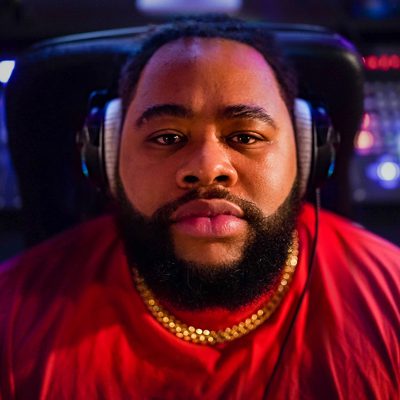 Big Jay (NL) // Productiehuis Flow
Biography
From a very young age, Bigjayzus knew deep down that he was destined to become an artist. Despite facing numerous challenges during his childhood, he never lost sight of his dream and found solace in expressing himself through writing and rapping. As he poured his heart and soul into his lyrics, he discovered a new sense of purpose and drive that fueled his journey towards success.
After years of hard work and dedication, Bigjayzus made a name for himself in the music industry as a talented rapper, touring across Europe and performing at major events. But he didn't stop there.
Driven by his passion for music and his desire to explore new horizons, he taught himself how to produce and compose music, and co-founded Prostyle Productions with his best friend.
As a multimedia company, Prostyle Productions worked with some of the biggest names in the industry, including Ice Cube, Ne-Yo, and Lil Wayne. But what set them apart was their commitment to helping emerging artists grow and develop their skills. Bigjayzus took great pride in offering studio time and artistic guidance to up-and-coming rappers, and he was thrilled to see so many of them achieve success in the Dutch hip-hop scene.
But Bigjayzus' talents didn't stop there. He was also passionate about organizing events, and worked closely with the Municipality of Rotterdam and foundation H.E.L.D.E.R.H.E.I.D. 5314 to offer internships to young and talented individuals. In collaboration with Production House FLOW, he co-founded the "GET LOOSE" FESTIVAL, which quickly became one of the biggest hip-hop festivals in Rotterdam.
But perhaps his most ambitious project yet was the musical theatre show "ToBe" at De Doelen, where he collaborated with the Rotterdam Philharmonic Orchestra to create a unique fusion of spoken word, classical theatre, and trap hip-hop music. As the composer and producer of the show, he poured his heart and soul into every note and every beat, and even played the keys himself. The result was a breathtaking journey through a new hybrid sound, blending hip-hop, funk, jazz, and orchestra into a musical and emotional rollercoaster ride.
Bigjayzus' journey has been filled with challenges, but his passion and dedication have driven him to become the successful and multifaceted artist he is today.
All sessions
Demo luistersessie (Dutch) II
14 May, 2023
4:45pm - 6:15pm
VSB Fonds Hall (Slash Gallery)