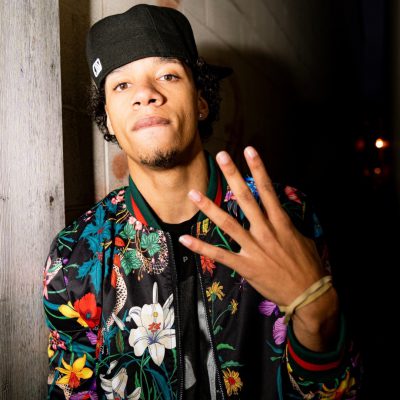 YSN Fab (CA)
Biography
Hailing from the Winter City of Winnipeg, Canada, YSN Fab is a rising artist proudly putting his city on the map. Although he is fairly new to his craft, YSN Fab has bloomed into a world-class songwriter that has taken the music industry by storm gaining fans worldwide. Fab's musical talent speaks for itself, but it is his ability to take his fans on a deep & personal journey that has separated him into a class of his own.
After releasing singles throughout 2019, Fab really started to catch a buzz with his first full length album Made 4 More in January 2020;a 12 song project which goes into the depths of his personal story. This album immediately connected and Fab's social media following started to grow exponentially. After releasing multiple videos & repackaging the album as a Deluxe project with 7 new songs, Fab finished 2020 by releasing his second full length Winnipeg's Anomaly further gaining traction across all platforms, reaching over 100k subscribers on YouTube. After a string of singles in 2021, Fab released the sequel to his first full length Made 4 More 2 to much critical acclaim with his first US feature Luh Kel. Fab spent 2022 growing his team in anticipation of his Thru The Thunder project due in early 2023.
With a catalogue that has gained over 70 million streams across all platforms & over 20 million views on YouTube in 3 short years, Fab has carved out his own space in the industry and is proving to be the next international export out of Canada and truly putting Winter City on the map.
All sessions
YSN Fab (CA)
14 May, 2023
7:31pm - 7:44pm
Gemeente Rotterdam Hall (Worm)