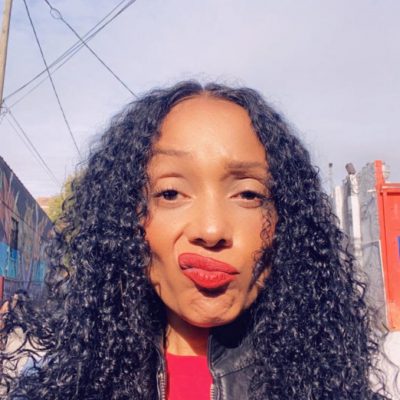 YoAphro (US)
Biography
YoAphro❤️✌🏼️ is a dynamic Hip Hop and Latin Soul artist who seamlessly blends her influences to create a unique sound that reflects her heritage and life experiences. Born in New York City and raised in the Bronx, YoAphro❤️✌🏼️ ️ was heavily influenced by the Hip Hop culture of the time, and her passion for music and dance led her to become a hip-hop dancer and choreographer.
With her roots in both Latin and African American music, YoAphro❤️✌🏼️ ️'s sound is a fusion of soulful beats, Latin grooves, and powerful rap lyrics that explore themes of identity, empowerment, and self-expression. Her music is a celebration of her heritage and the cultural diversity that has shaped her life.
With her powerful voice, smooth flow, and undeniable stage presence, YoAphro❤️✌🏼️ is a rising star in the Hip Hop and Latin Soul scenes, delivering music that is both authentic and innovative. She has already made a name for herself as a talented musician, performer, and choreographer, and her future in the music industry is looking bright. With that being said, meet the Quintessential, "Neighborhood Senorita". Ms. HIP-HOP Renaissance, "YoAphro❤️✌🏼️"
Hope you all enjoy the live footage submitted. Please check out the rest of my tunes. I have some awesome friends that ain't afraid to let the mic smoke. WE BEEN READY!!
Blessings and good vibes only…
YoAphro❤️✌🏼️
First single: Sedgwick & Cedar ft. Trife, Akil the Mc, Prynce, El Da SenSei, JGarvi & Sixman!
Full video on youtube.
Most recent collaboration: Sixman "Common Linage" ft YoAphro❤️✌🏼️ prod by Lim0(OfficialVideo) #newmusic #TheBronx #hiphop
Full video on youtube.
All sessions
YoAphro (US)
12 May, 2023
11:54pm - 12:00pm
Gemeente Rotterdam Hall (Worm)