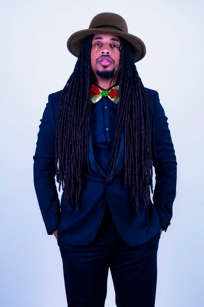 Y.M.P. (NL) // Get Loose Festival
Biography
Y.M.P or YoungMichPoetry, is a talented entrepreneur and word artist from South Rotterdam. Raised in hip hop and inspired by 50 Cent, Eminem, DMX and the Wu-Tang Clan, he developed his love for word art. But he discovered his passion for language at the lowest point of his life: in prison. He started writing to transform negative experiences from the past into positive events for the future. Armed with a pen and his brains as ammunition, Y.M.P gets the best out of himself. His fiery and profound lyrics have rhythmic influences. Hip-hop blood is pumping through his body. But influences from classical music also flow through his performances.
His one-man show De Binnenplaats premiered in 2016. In it, he candidly tells his life story in an exciting mix of spoken word and live music. About growing up without a father, family values ​​and wrong ideals.
Y.M.P organizes various events and he is also the business and artistic director of Production House FLOW. In addition, he guides young people on a daily basis in making art and theater.
All sessions
Hoe krijg je boekingen op festivals, in clubs of bij poppodia? (Dutch Panel)
9 October, 2022
3:30pm - 4:30pm
Fonds Cultuurparticipatie Hall (UBIK)