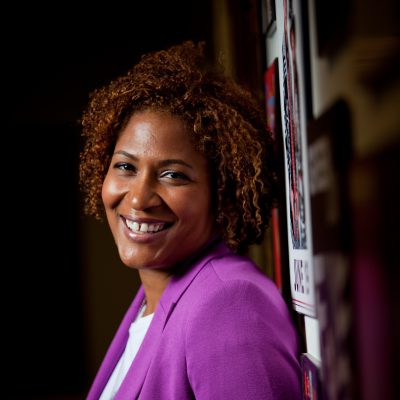 Vivian Barclay (CA) // Warner Chappell Music Canada
Biography
Vivian is the Managing Director of Warner Chappell Music Canada. She is a classically trained musician with a degree in Radio & Television.
From Radio to management/event production companies to working her way up through the ranks in music publishing, Vivian has spent over 25 years in the music business.
At Warner Chappell, she works with a diverse roster of songwriters, including Jully Black, Patoranking, Brad Rempel (High Valley), Maurice Moore, Machel Montano, Classified, Begonia and is also responsible for the administration of the over 200-year-old company's global catalogue, which includes Lizzo, Quincy Jones, Summer Walker, The Grateful Dead, Led Zeppelin, Madonna, Gamble & Huff, Radiohead, Stephen Sondheim, Chris Stapleton, Green Day, Michael Bublé, Murda Beatz and PARTYNEXTDOOR.
Vivian sits on the Boards of: Music Publishers Canada (Co- President) , SOCAN, ADVANCE -Canada's Black Music Collective (founder), as well as Phemphat Entertainment Group, producers of the all-female Honey Jam Showcase, a non-profit organization which provides mentoring opportunities for artists.
All sessions
Live A&R Session
12 May, 2023
5:45pm - 7:00pm
Fonds Cultuurparticipatie Hall (UBIK)
Demo Listening session
12 May, 2023
3:15pm - 4:45pm
Gemeente Rotterdam Hall (WORM)
Why are publishing checks, important checks and why and when do you need a publisher
14 May, 2023
3:15pm - 4:30pm
Gemeente Rotterdam Hall (WORM)
Mental Health & the Music Business
13 May, 2023
12:00pm - 1:00pm
Gemeente Rotterdam Hall (WORM)
Music Placement: TV, Film, games and commercials, other genres
13 May, 2023
4:30pm - 5:30pm
Gemeente Rotterdam Hall (WORM)nte