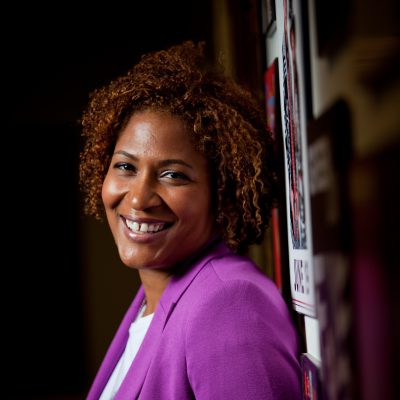 Vivian Barclay (CA) // Warner Chappell Music Canada
Biography
Vivian is the General Manager of Warner/Chappell Music Canada. She is a classically-trained musician with a degree in Radio & Television from Ryerson University. Experienced in radio, artist management, publicity, and promotion, she has composed music for television commercials and won awards for her film sound production and digital audio editing talents.
At Warner/Chappell, she works with a diverse roster of songwriters, including Jully Black, Producer Lantz, Maurice Moore, Machel Montano, Barenaked ladies, Patoranking, Michael Bernard Fitzgerald and is also responsible for the administration of the 200-year-old company's global catalogue, which includes George and Ira Gershwin, Radiohead, Kendrick Lamar, Beyonce, Jay -Z, Michael Bublé, Murda Beatz and PARTYNEXTDOOR.
Vivian currently sits on the Boards of the Canadian Music Publishers Association (CMPA), SOCAN, Phemphat Entertainment, producers of the HONEY JAM showcase and the Toronto Music Advisory Committee.
Vivian is also active in community development projects Habitat for Humanity and Food for the poor
All sessions
What makes you succesful in the music industry? Keeping it 100%
9 October, 2022
5:00pm - 6:00pm
Gemeente Rotterdam Hall (WORM)
Mental Health & the Music Business
8 October, 2022
4:45pm - 5:45pm
VSB Fonds Hall
Why are publishing checks, important checks and why and when do you need a publisher
8 October, 2022
2:15pm - 3:15pm
VSB Fonds Hall (Slash Gallery)
Demo Listening Session
7 October, 2022
3:45pm - 4:45pm
Gemeente Rotterdam Hall (WORM)
Pitch Session Part 1
7 October, 2022
11:45am - 1:00pm
Gemeente Rotterdam Hall (WORM)