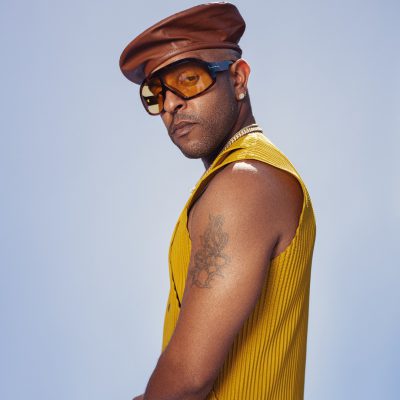 Verse Simmonds (US) // Money Well Spent Music
Biography
Verse Simmonds Artist, Songwriter,Record Producer and Label Owner was born in Puerto Rico and Raised in the U.S Virgin Islands. He spent his youth on the island of St Thomas and was introduced to music primarily through the radio.
Verse moved to the Mainland after high school and formed the production duo the Jugganaut in the 2005. The duo has since co-written and produced tracks such as "Man Down" by Rihanna and "Who Gon Stop Me" by Kanye West and Jay-Z both of which charted prominently on Billboard.
In 2009 Simmonds began releasing his own solo material with his 1st major label release "Buy you a round" which charted #55 on the U.S R&B charts on Interscope records fast forward to his 2011 single "Boo Thang" featuring Kelly Rowland on Def Jam, that peaked at No. 44 on the Billboard Hot R&B/HipHop Songs chart. He has also released a number of full-length projects and As an Artist Verse has worked and released records with many of todays biggest stars such as Young Jeezy, Akon, Snoop Dogg, Gucci Mane, Ty Dolla sign, jerimah, the game, Chris Brown, sevyn Streeter,Eric Bellinger, Meek mill, Kcamp, Lecrae, kid ink and the list goes on!
Under his birth name or as Verse Simmonds he has also co-written a number of charting R&B songs, such as "Confident" for Justin Bieber and Chance The Rapper, a slew of hits for Chris brown such as New Flame ft Usher and Rick Ross, Love More Ft Nicki Minaj, Drunk Texting Ft Jhené Aiko to name a few not to mention songs like Permission by Ro James and more recently John Legend Ft Jada Kingdom "Speak in tongues". To date Verse has 6 Grammy nominations including 2023 nomination for best Reggae album for being a part of Sean paul's latest release "Scorcha" with a song called "Bounce also Ft Jada Kingdom.
Known for having a long history of working with some of today's biggest artists, Verse Simmonds has been very busy.
Although Verse got his break in R&B and Hip-Hop genre he is known for his versatility in all different genres – from Latin music to dancehall, reggae Soca and afro beat having worked with the likes of Becky G, Machel montano and new rising African star Oxlade.
His versatility is even more evident as he worked with former K-Pop boyband star, Kris Wu,delivering five records on Wu's 1st U.S release "Antares"most notably the single, "Deserve" which features Travis Scott.
Verse Simmonds, known as a versatile musical genius amongst his peers has always been ahead of the game in his approach to songwriting and delivery.
Verse has recently carefully crafted a new body of work that highlights the shift in sounds in the current musical landscape. "Rude Boy"…his upcoming album due to be released in the near future reflects his musical roots of reggae, dancehall, afro beat and Latin influences that combine rich soulful melodies, great songwriting and storytelling that's sure to get the approval of the truest hip hop and R&B lovers while keeping it authentic to his caribbean roots.
Rude Boy comes at a pivotal time for the artist as Caribbean and Afro-Caribbean music, relatively considered a "niche" sound, now has infused itself into mainstream music worldwide. "We're at a time where the world is the most diverse it's ever been," says Verse, "and this album celebrates that diversity." He's ready to show people a different side of himself and take them on a journey that best captures who he is, where he's from, and what's influenced him. "it's the right time to put out an album like this." "I'm ready to release a body of work that best represents my Caribbean roots, my world citizenship and my overall love of international, soul, hip hop and reggae music. "As an Artist I never want to be limited in my artistry. It's a very exciting time in music, and I'm ready to share mine with the world."
Rude Boy represents the unveiling of an artist who up until now, has just been giving you glimpses of his greatness and so far Features artist like Chris Brown,Sean Paul, and Oxlade.
If that wasn't enough Verse recently sign Jamaican star Jada Kingdom to his "Money Well Spent" Label and inked a major label joint venture with Republic records. It's safe to say he has a pulse on the culture with so much more amazing music to come so Stay tuned!
All sessions
Live A&R Session
12 May, 2023
5:45pm - 7:00pm
Fonds Cultuurparticipatie Hall (UBIK)
Speeddating: First timers meet NSR alumni
12 May, 2023
4:00pm - 4:45pm
EE2 Hall
Who has the bigger hits?
13 May, 2023
2:45pm - 4:15pm
Gemeente Rotterdam Hall (WORM)
Masterclass by grammy award winning producer Verse Simmonds
13 May, 2023
1:30pm - 2:30pm
Gemeente Rotterdam Hall (WORM)
How to write the perfect song?
13 May, 2023
11:45am - 12:45pm
VSB Fonds Hall (Slash Gallery)
Pitch Session (Closed Session) Part 2
12 May, 2023
1:15pm - 2:30pm
Gemeente Rotterdam Hall (WORM)