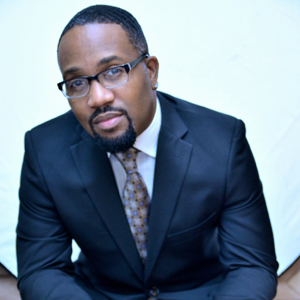 Troy Taylor / TTU (US)
Biography
HE'S A PLATINUM HIT MAKER. HE'S A FATHER, HE'S A WRITER, HE'S A
MUSICIAN, HE'S A VOCAL ARRANGING GENIUS, HE'S AN ENTREPRENEUR,
HE'S SUPER PRODUCER TROY TAYLOR. View Troy's complete discography!
Troy Taylor has surpassed the title of a beat maker and has
strategically moved beyond the title of producer. In fact, when Taylor
describes his remarkable craft, he states, "I'm best known for my
vocal arrangements, that's really my signature." It is because of
his musical expertise that Taylor has joined the upper echelon of
producers and can now be classified as a "super producer." What
separates Taylor from others is his natural ability to not just make a
beat and sell it, but to really get to know the artists. He studies
their work and in many cases, comes up with the overall concept of the
song, the hook, and even coordinates collaborations, which makes this
musical guru what some might refer to as "a music director"
following in the footsteps of his late grandfather. Taylor was born
and bred in suburban New Haven, Connecticut, into a family of talented
musicians, resulting in his exposure to music at a very early age. His
grandfather was a gospel music director, and his father was a talented
jazz musician. Taylor has a love for music that dates back to his
childhood years, but it wasn't until the age of 14, that he began
tapping into the music world. He started by singing in local talent
shows and then moved on to playing keyboards and learning how to
listen and understand music. Taylor's ear for music and his natural
ability to gain people's attention enabled him to make great strides
in his career. Taylor graduated from Hartford Conservatory School in
1988, with a degree in jazz theory and record production. Shortly
after, in 1989, he was blessed with the opportunity to meet Motown
Record music executive, Timmy Regisford. Regisford was instrumental in
Taylor's landing a solo artist deal at Motown and continued to offer
him guidance along the way. In the midst of working on his album,
Taylor had a revelation and decided to change career paths. He took a
more behind-the-scenes position; one that he felt would offer greater
longevity along with more creative control. Proving himself to be
correct, two of Taylor's debut songs, "Little Things" and
"Your Love," were placed on Boyz II Men's debut album, "Cooley
High Harmony," which sold over 12 million copies and the 2nd album
"II" which sold over 20 million world wide. Over 15 years ago, while
attending a church convention in Florida, Taylor then 17 stumbled upon
a gentleman who happened to be an aspiring singer. That gentleman
later went on to become Bad Boys king of R&B, Mr. Carl Thomas. They
developed a friendship that provided Taylor the opportunity to work
closely with Thomas, teaching him the fundamentals of recording which
gave him the skills that would result in 2 million sold of his debut
album. In 2000, Taylor won ASCAP's R&B and Pop Music Award and a
Grammy nomination for the production of Tyrese's hit single,
"Sweet Lady," which was co-written by successful songwriter and
little brother, Johnta, "The Tunesmith" Austin, (also one of
Taylor's protégé's). Johnta also put his stamp on other hits
with artists such as Mary J. Blige, Mariah Carey, Chris Brown,
Ginuwine, Joe, Trey Songz and many more. As an entrepreneur, Taylor
formed his own production company several years ago, Songbook
Entertainment. He's also working on new artist and most recent
addition to his camp, Trey Songz, who first signed to Songbook and
then landed a deal at Atlantic Records in 2003. Starting with the
break through album "Gotta Make It" to the sophomore album "Trey Day"
But it wouldn't be til the album "READY" that Trey Songz would become
the 2009 BET Best R&B Male artist of the year. Now on the 5th project
"CHAPTER V" Trey Songz has now officially "made it"
Taylor's work can be heard on the next Ronald Isley album producing
9 songs and vocally producing one song. He will co-exec the legendary
Ron Isley's album. His work can also be heard on Aretha Franklin,
Whitney Houston, Ginuwine, Patti Labelle, Omarion, Kevin Lyttle, Glenn
Lewis, and The Mighty O-Jay's, B2K's, "Why I Love You,"
"Bump, Bump, Bump," and "Girlfriend" two of which he was
actually brought in to vocally produce/arrange the songs as well. He
has also worked with such artists as: Take 6, SWV, 702, Brownstone,
Johnny Gill, and Stevie Wonder to name a few. With a discography full
of platinum hits, it's no wonder Taylor is getting everyone's
attention. "My objective is to focus on songs and not so much the
perception of lifestyle. I'm in the middle of my "RAISING THE BAR" in
the industry. Bring back the quality to music. It's all about my
relationship with Christ. He's allowed me to stand before many and
proclaim his name. He is the cause and the reason for my motivation
and not the perception of people," says Taylor. TROY TAYLOR SONGBOOK
ENTERTAINMENT "HELPING LEGENDS STAY LEGENDS & CREATING NEW LEGENDS"
IT'S SONGBOOK BABY!!!!!!!
All sessions
Demo listening
29 May, 2020
8:00pm - 9:30pm