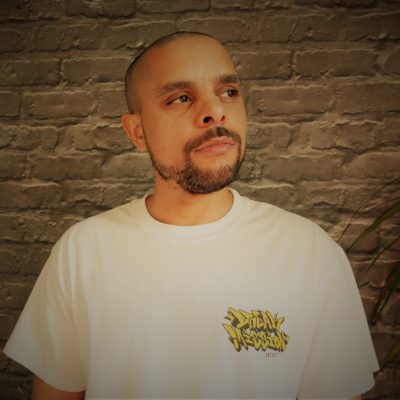 Trademark Blud (UK)
Biography
From a homeless youth to a multi award-winning Rapper, Trademark Blud is a true story of hard work and determination, bringing victory against the odds. Trademark is well known for an electric live performance as he effortlessly glides from difficult personal experiences to fun and energetic throughout the course of the show, taking the listener on a journey like no other. His hyper-energetic persona, powerful stage presence and innovative rhyming style has been causing major shockwaves throughout the underground scene. He works tirelessly and can adapt to various show scenarios, from large family friendly festivals or nightclubs to acoustic sets.
He has been described as unforgivingly ferocious, with an explosive delivery. A continuous release of quality music has seen him featured on high-profile platforms including BBC Radio 1, BBC 6Music, BBC1Xtra, SBTV and Global Faction, as well as appearing on BBC news, BBC Shropshire, BBC Stoke, BBC West Midlands, BBC Hereford & Worcester, and BBC Devon. As interest increases, he has completed several European events, UK tours and festivals including being hand selected for main stage appearances supporting acts such as Dizzee Rascal, Kool G Rap, Doc Brown, KRS ONE, Talib Kweli, Smiff N Wessun, Akala, Jeru the Damaja, Dead Prez and Madchild to name a few. A 2022 highlight saw Trademark perform a dazzling main stage set to around ten thousand people in his hometown of Telford
His 3 volume mixtape series 'Tricks of the Trade' have collectively had over 25 songs featured on BBC radio. Trademark was previously brought to attention of the American record label Platformz Music. This led to Trademark signing an EP deal for dual release in the USA and UK accompanied by the completion of a 23 date UK tour.
Awards:
Local Hero – Aim Independent Music Awards
Hip-Hop act of the year – Midlands Independent Music Awards
Song Of the year – BBC Radio Shropshire
live performance of the year – BBC Shropshire introducing
Over the years Trademark has proven himself to be a formidable rap battler with double figure victories under his belt. He also continues to mentor and guide the next generation of musicians, he works with and strives to make positive steps towards social change by leading workshops around mental health, youth and adult offending, knife crime, substance abuse and much more. Trademark has since founded the community interest company CultureTainment which strives to support musicians and aspiring musicians achieve their goals, this includes founding the annual music awards for the county of Shropshire
Trademark Blud's work on and off the stage is always done with passion and determination, solidifying his status as one of the most innovative, original and exciting underground rappers in the UK.
All sessions
Trademark Blud (UK)
13 May, 2023
8:52pm - 9:01pm
Wunderbar
Trademark Blud (UK)
14 May, 2023
3:04pm - 3:13pm
De Doelen Studio