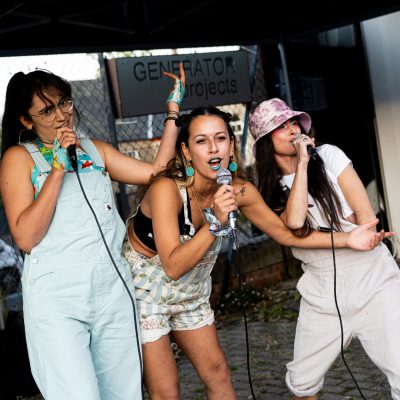 The Honey Farm (UK)
Biography
The Honey Farm rear free-range, farm-fresh, bass-laden hip hop direct from the East Coast (of Scotland). MCs Bitta DisGrace, Sweet Bee and SweetHardt Dowt have been melting faces all over the floor of the Scottish music scene with their big beats, heavy flows and good vibes.
After a long missed hiatus the Honeys are back bigger than ever.
Consistently subverting expectations, bangers like Lads, Three Monkeys and Ass Bitches big up body positivity, sexual liberation and being unafraid to ask for what you want – these Honeys simultaneously skewer and celebrate rap stereotypes.
The Honeys have supported incredible acts such as Groove Armada & Ray Blk. This year they showcased at the Scottish Alternative Music Awards.