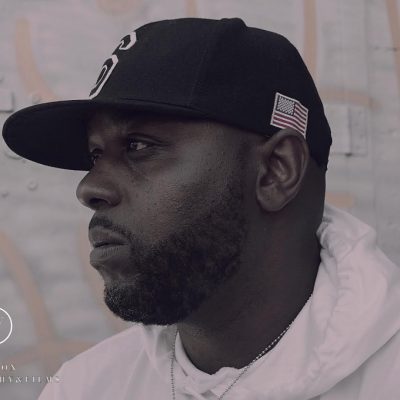 Sixman (US)
Biography
Every fabric of Sixman's being is quilted in Hip Hop. It's visible in his eyes. It streams from his pores and propels his movements forward. The thread of the culture is sown into his rhymes. He speaks hip hop. He lives hip hop.
Right now, Sixman's life is all about his album The Fix, released December 11, 2020 on his imprint FAM ENT. Noted as "the new boom bap sound", the 12-track set is produced entirely by acclaimed producer Tommy Vamoz. Its quality is equivalent to 10,000 thread count Egyptian cotton sheets. His second album with Vamoz, it comes 9 years after their classic 2011 LP The Greenhouse.
Featuring his most influential and thought-provoking lyrics to date, Sixman was personally and professionally inspired by the pain of the Covid-19 pandemic, the widespread social conflict against systemic racism, and the drug-addiction crisis in America.
Scoring early hits with "Black Sinatra" featuring General Steele (of Smiff-N-Wessun), "Bad Mutha", and "Snake Shit" featuring El Da Sensei, The Fix was preceded by The Fix: Short Documentary with Sixman. The well-received film led to him signing a deal with Lee Pro Films to further distribute the art piece.
Originally from Grand Rapids, MI and now residing in Atlanta, GA, Sixman's childhood diet consisted of equal parts Sesame Street, social awareness and history, and Hip Hop culture. He digested everything.
Growing up to become a skilled, respected Hip Hop artist, graphic designer, film director and editor, Sixman served his first recorded single "Who Am I" in 1999. It was one of the first Hip Hop songs to stream online and it received positive feedback from around the world.
Before long Sixman began touring internationally, blazing such stages as Amsterdam Summer Festival. He also found himself regularly on tickets with top acts like Parish Smith, Redman, and The Alkaholiks among others. Eventually Sixman started headlining his own shows while he meticulously built loyal fan support in Europe. Back in the states he followed The Green House with God Bless with DJ Game Ova in 2013, I Love Dillain 2014, and both the EP Re-Connect and DVD film Already Famous in 2015.
In 2018 Sixman released The Grand, his love letter to his native Grand Rapids. Praised for its lyricism and beat selection, the mixtape/album scored big with singles "Authentic", "Breathe", and "Maybach Dreams" (featuring JC). Sixman made a ceremonious return to Grand Rapids that same year for the release of Last King which is produced entirely by DJ Supa Dave. It was his most successful and acclaimed LP before The Fix.
From '18 through 2019 Sixman toured heavily in the states and internationally, with marquee dates at SXSW and A3C. These were followed by a headlining European tour that including the legendary de Rauwe School in Amsterdam. On the strength of singles "Great Escape" featuring PaceWon, "Aprendi" featuring Flame Killer, "Pray for My Enemies", and "Meditation", Sixman's relentless efforts and critical praise would lead him to receive face-to-face compliments from the legendary Hip Hop icon DJ Premier.
All sessions
Sixman (US)
14 May, 2023
5:26pm - 5:36pm
De Doelen Studio