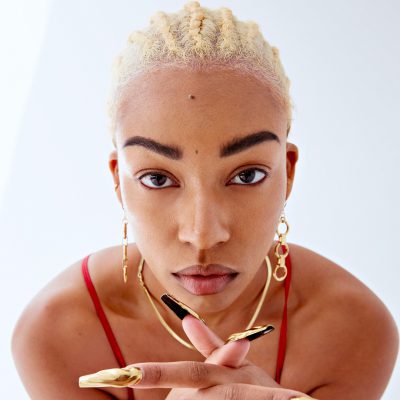 Shah Frank (CA)
Biography
Made in Haiti, born in Brooklyn and based in Montreal.
A law degree in hand, Shah Frank chose to devote herself to her music & modelling career bringing new life to the city's R&B music scene with her debut project Stellaria Story. Journalist Félix B. Desfossés describes her as "one of the leaders of this movement [in Quebec]" in an article published on Radio-Canada. The singer-songwriter's voice seesaws between raw sounds and falsettos. With a creative audacity reminiscent of Aaliyah's edgy attitude and TLC's grit, Shah Frank is more than just music, she's a new frequency to discover.
Over the past year, Shah Frank has achieved several milestones on her bucket list. She has performed on the stages of the Jazz Festival, the FrancoFolies and the International Montgolfière Festival, three of Montreal's biggest music festivals. She collaborated with the shoe company Converse for two global campaigns featuring up-and-coming artists from around the world. She also released her first French single, La Ballade, and has been voted iHeartRadio's Futur Star for the month of January (French Canada).
Shah Frank's debut EP Stellaria Story Is A Modern-Day Cinderella Story and it embodies a unique sonic universe. Self-produced by the young artist, the EP is available on all platforms. A real jewel made in Quebec!
All sessions
Shah Frank (CAN)
14 May, 2023
5:51pm - 6:00pm
De Doelen Studio