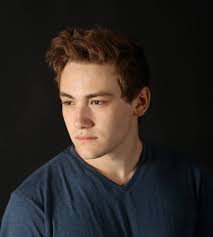 Sasha Rangas (NL) // The Companions
Biography
With over 500 million streams under their belt, the Dutch songwriting/production duo The Companions, consisting of Stefan van Leijsen & Sasha Rangas, have had a convincing run so far, having been a part of more than 100 releases in the last four years alone and having received multiple awards.
Stefan and Sasha both studied at the "Rockacademie", a music college in Tilburg, but didn't start working together till 2014, when they were in their fourth and third year respectively, and found out how similar their tastes in music were. From that moment they started collaborating more frequently until in mid 2015, when they officially started "The Companions".
Ever since then, they have been exponentially growing their resume, showcasing their versatility in a wide array of releases. Their credentials reach from "Ze Huilt Maar Ze Lacht" by Maan, which they co-wrote and produced, peaked at nr. 3 in the Dutch charts and went certified platinum in The Netherlands, to Nona's breakthrough single "Forever Yours", which they've also produced and co-written. They recently also hit number 1 in Belgium with "1 Op Een Miljoen" by Metejoor & Babet, which is both singers' first number 1 and biggest hit to date. Some other names they worked with are Aloe Blacc, Tino Martin, Roxeanne Hazes, Mike Perry, Mike Williams, just to name a few.
All sessions
Moet je ambitie zich beperken tot Nederland of mag je ook verder denken (Dutch panel)
9 October, 2022
1:00pm - 2:00pm
Fonds Cultuurparticipatie Hall (UBIK)
Demo luistersessie (Dutch)
9 October, 2022
11:45am - 12:45pm
Fonds Cultuurparticipatie Hall (UBIK)