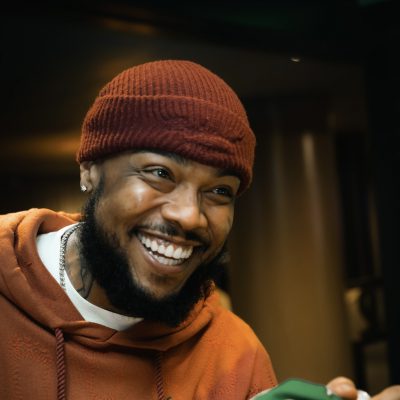 Royce Monroe (US) // Generation Now
Biography
Royce Monroe is an Atlanta-based industry executive, with a background in audio engineering, record production. Specializing in Hip Hop and R&B, Royce has worked with notable artists such as Chris Brown, Young Thug, Musiq Soulchild, E40, Dj Drama, Plies, Lil Uzi Vert, Jack Harlow and EST Gee.
His musical roots stem from his mother who worked as the manager of a small radio station in Winter Haven Florida, WHNR 1360AM. His brother, a popular DJ in the city growing up, also gave him access to different genres of music that fine-tuned his ear for talent and grew his interest in working in the music business. After graduating high school, he enrolled in Full Sail University, earning an Associate of Science in Recording Arts on campus and a Bachelors of Science in Music Business degree online.
After graduating college, he would relocate to Atlanta to pursue a full-time career in music, gaining validity as an accredited tracking and mix engineer. He has also worked for the leading performing rights organization, ASCAP, as Membership Coordinator under the Rhythm & Soul Department. During his tenure at ASCAP, he successfully recruited new members, coordinated events and assisted management with daily artist operations for the southeast region.
As he continues to strengthen his role as a gatekeeper within the music industry, Mr. Monroe is currently working as General Manager for DJ Drama's Generation Now imprint on Atlantic Records along with overseeing the legendary Means Street Studios based in Atlanta.
All sessions
Live A&R Session
12 May, 2023
5:45pm - 7:00pm
Fonds Cultuurparticipatie Hall (UBIK)
Demo Listening session
14 May, 2023
1:30pm - 3:00pm
Gemeente Rotterdam Hall (WORM)
Top 5's: What are the Industry Heavy hitters top 5's
13 May, 2023
4:30pm - 5:30pm
Fonds Cultuurparticipatie Hall (UBIK)
Demo listening artists
13 May, 2023
12:00pm - 1:30pm
Fonds Cultuurparticipatie Hall (UBIK)