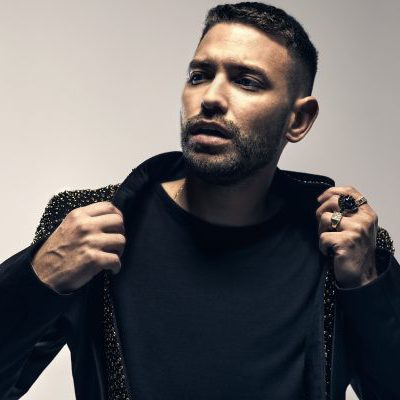 Rolf Sanchez (NL)
Biography
Rolf Sanchez is currently the biggest and most successful export product from the Netherlands in the field of Latin music. With no less than three hits reaching the number 1 position in the US Billboard "Tropical Songs" chart, two "Premio Juventud" and "Premios Nuestro" award nominations and many sold-out shows in Central and Latin America, he is determined to establish himself as a globally successful pop artist.
After the King of Dutch Latin Music returned to The Netherlands from the US, in 2019, he was embraced by a wide audience for his successful participation in the popular television program "The Best Singers of the Netherlands".
From this program emerges the song "Pa Olvidarte", a duet performed with Emma Heesters which became the highest riser in the music charts ending up in the top 5 within just three weeks. At that time it was the highest ranked Dutch-Spanish song ever in the Dutch music charts. The song lasted 12 weeks at the number #2 position and has recently reached double Platinum status!
In July 2020 Rolf launched his single "Más Más Más" and broke his previous record by reaching the number #1 position in the Dutch Top 40, scoring the highest ranked Dutch-Spanish language song ever in the Netherlands. In the following weeks he also achieved the highest position in all other charts including: Spotify Top 50, Streaming Top 40, Dutch Shazam, Radio 538 Top 50 and the Dutch Single Top 100.
Due to his warm and open character Rolf is a welcomed guest at Radio and TV stations and is currently storming the charts with his new single 'Ven Ven', released in February 2021.
Rolf Sanchez performs with his own band The Latin Society and is an authentic music phenomenon that blows you away with his vocal abilities, makes you dance as if you really have those Latin hips and as Rolf himself always says: "Take you on a rollercoaster ride full of emotion."
All sessions
Interview with Rolf Sanchez (NL)
28 May, 2021
4:30pm - 5:15pm
Gemeente Rotterdam Hall