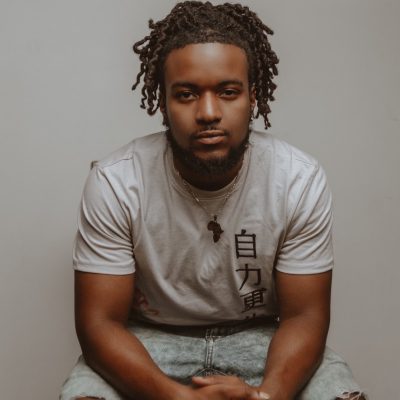 Raiah (US)
Biography
Music can be learned and sometimes you're just born with it in your DNA. So when the opportunity arose to travel around the world with his father and uncles of multi GRAMMY Award winning group Morgan Heritage, he didn't hesitate to take the exciting journey that surprisingly lead to him being inspired to be come Raiah. The next in line of the 3rd generation of Morgan's determined to become and artist and join the family legacy.
Born Seraiah Rajkumar – Morgan, music has always been the answer to his rollercoaster life. Falling in love with the drums at the tender age of 2, his passion for music grew immensely over the years by way of his family's love for Reggae and Gospel music. With his roots hailing from Jamaica as well as Trinidad and Tobago, Raiah was born in Brooklyn, NY. Raiah was raised in a variety of places giving him what one could call a colorful upbringing. These cities exposed him to cultural, ethnic and social diversity in the cities of Cleveland, OH, Atlanta, GA, and Orlando, FL. In large part, this diversity has broadened his horizon and gave him a chance to learn different ways of life. All while injecting his soul with the uplifting music that was being played everyday at home.
In 2016, during his sophomore year of college, Raiah began experimenting with music programs on is iPhone, which led to him creating his own production company Brooklyn Made Beatz. After 3 dedicated years of crafting a signature sound, he then started writing songs. One day his computer began to breakdown, which ultimately brought his ability to make beats to a full stop. Scrolling through Beatstars' platform he found the beats for songs such as "Pick It Up" which he recorded on Apple headphones in his mother's car. Thus the artist Raiah was born!
His music consists of sounds stemming from the genres of Dancehall, Afrobeats, as well as Hip-Hop. Though Raiah grew up between 2 households, the commonality was that Raiah was instilled with great moral teachings, as well as a musical environment and spirituality. Maintaining a faithful outlook on life combined with a holistic lifestyle;are just 2 factors that inspire Raiah's lyrics. In a world filled with adversity and unexpected challenges, he feels there is a lacking of some of life's basic principals especially amongst his generation. Raiah would like to use his music to help his peers operate at their full potential and realize their purpose in life sooner than later. Positivity, love, and motivation are all values that Raiah hopes to spread globally as he embarks on his own journey to fulfillment.
All sessions
Raiah (US)
14 May, 2023
7:36pm - 7:48pm
De Doelen Studio