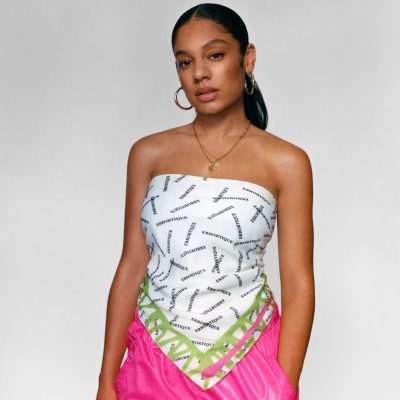 Rachel Foxx (UK)
Biography
"If Toni Braxton and Aaliyah had a baby in 2019, it would sound like Rachel Foxx"
REVOLT
"Exuding a melodic vibe that is contagious enough to captivate your soul"
Rachel Foxx is a R&B and soul singer/ songwriter from East London. She has been writing from a very young age and draws inspiration from artists she heard her mother play in the house;such as Erykah Badu, Jill Scott, Donnell Jones and Usher.- the songstress prides herself on her old- school style mixed with modern.
She got her start by posting short catchy releases on her Soundcloud, grabbing the internet's attention and then making her performance debut on the Youtube series 'COLORS'. The session has now racked up over 1 million views. After the session took the internet by storm, Rachel began live shows around the UK and Europe.
Rachel released her latest body of work at the end of 2020, a 7 track EP entitled 'Fluorescent'. She has gotten the attention of legends such as Elton John, Diplo and Snoop Dogg, who have commented on the singer's beautiful voice via Instagram and Twitter.
Rachel has been featured in publications such as Harper's Bazaar, Nylon, Metro, Complex, Clash, Missguided, The Brits, Viper Magazine and many more.
All sessions
Rachel Foxx (UK)
14 May, 2023
2:50pm - 2:59pm
De Doelen Studio