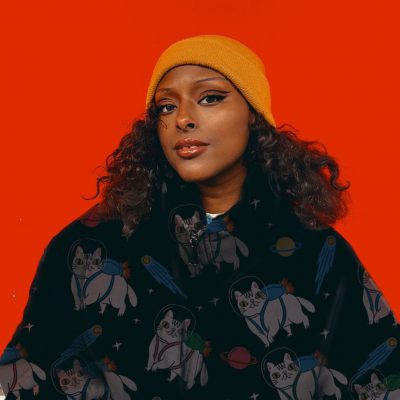 Orangekake (NO)
Biography
Orangekake is a singer and topliner from southern
Sweden currently living in Oslo. She grew up with 7 siblings, a single mother and moved more than 20 times. In her religius houshold there was a lack of knowledge around mental health. Orangekakes curriosity lead her to learn that schizophrenia and bipolarity run in the family.
Her unusual upbringing is heavily influenced in the music she makes. Her soulful voice reaches your core at the same time as the rhythmic afrobeat and trap influences make you dance. Orangekake started writing music at a early age. It wasn't until her teenage years that she started sharing her music with friends and family. She started out as a background dancer for various local artists. She was quickly invited to the studios to co-write and learn to produce. While she co- wrote music for various indipendent artists around sweden, she sang in a blues/soul cover band in Oslo. When she later moved back to Sweden she started a soul/pop cover band that was active in Norrköping, while she continued to write music, mostely for herself.
Since the start of 2022, Orangekake has been working on her own artist brand. She was on Swedish Idol 2022 and got the golden ticket, but her journey ended at the final rounds. This year she has also attended songwriting camps as an artist and topliner. During this time she also worked on her EP release which will be available in 2023.
All sessions
Orangekake (NO)
13 May, 2023
9:35pm - 9:44pm
Wunderbar
Orangekeke (NO)
14 May, 2023
1:55pm - 2:04pm
De Doelen Studio