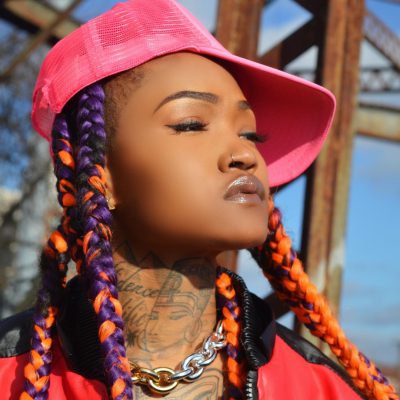 Nesha Nycee (US)
Biography
Nesha Nycee born in St.Louis raised in ATL claiming St.Lanta! Started rapping at the age of 9yrs old recording at 12, by the age of 16 she was already crowned V103's Rip the Mic freestyle Champ for 8 weeks! This lead her to work with Legends like Jazze Phae, Da Brat, Big Tigger, Young JOC, Dj Khaled & so many others! She's opened up for acts such as Lil kim, Organized Noize, Dungeon Family, Monica, Brandy, Young MA, Latto & so many others. Nesha has worked with Platinum Grammy Award Winning producers like Zaytoven, Rico Wade, Tasha Catour, UK's Own HarriJay, Sauce Lord Rich from FKI, DERAJ Global, and so many others.
She's worked with Legends Like Kurtis Blow & is currently apart of his Coalition for humanity in the GA chapter.
Nesha Nycee has Placements on Starz Emmy nominated show Euphoria starring Zendaya. Executive produced by Drake Placements on PVALLEY'S first season as well. Nesha Nycee was featured apart of A NFT fundraiser in 2021 featuring Art work from Nas, JusBlaze and so many other creatives! Nesha Nycee has been featured on The legendary platform Sway In the Morning! Dish Nation with Head Krack, featured Blog posts from
HiphopWeekly, Genius, Elavator Mag, Zaytovenbeatz.com, DjIceberg.com, Complex & so many others. Nesha is Now in the United Kingdom Taking over and leaving her mark with starting a New podcast Called the Morning Flavour while still being the Top Female MC the industry has seen!
All sessions
Nesha Nycee (US)
12 May, 2023
11:10pm - 11:16pm
Gemeente Rotterdam Hall (Worm)