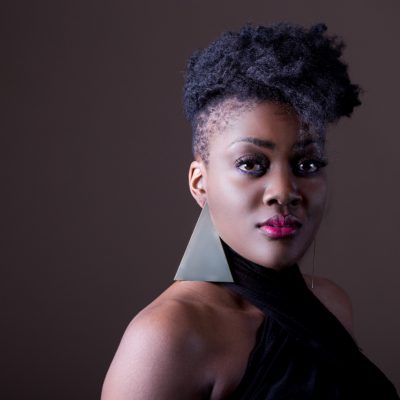 MS.ABA (NL)
Biography
Hailing from Ghana, Augustina "MS.ABA" Austin is a multifaceted-entertainer: a
singer/songwriter, former beauty queen and award-winning radio-personality/
broadcaster who is yet to innovate African music with a fresh sound called
'AfroSoul'.
Augustina Austin, better known as MS.ABA has an unprecedented passion for music,
which started at a very young age. Growing up in a musical environment made up of
different music styles such as;Ghanaian Highlife, Afrobeat, Pop, Gospel, Soul and R&B
introduced her to a taste of different kind of music genres. This all came together
mainly due to her father's love for music and reputation for organizing live African
music events in The Netherlands.
All sessions
Wo(men) in Music Panel
13 May, 2023
1:30pm - 2:30pm
Fonds Cultuurparticipatie Hall (UBIK)
Ms. ABA (NL)
14 May, 2023
7:53pm - 7:59pm
De Doelen Studio
Demo Listening session
12 May, 2023
3:15pm - 4:45pm
Gemeente Rotterdam Hall (WORM)
Ms. Aba (NL)
13 May, 2023
9:59pm - 10:08pm
De Doelen Studio
Hoe kunnen Fondsen en beleidsmakers nog beter aansluiten op de 'Urban muzieksector'
12 May, 2023
10:00am - 11:00am
VSB Fonds Hall (Slash Gallery)
Demo Listening session
14 May, 2023
1:30pm - 3:00pm
Gemeente Rotterdam Hall (WORM)
Why are publishing checks, important checks and why and when do you need a publisher
14 May, 2023
3:15pm - 4:30pm
Gemeente Rotterdam Hall (WORM)
Masterclass Music production is a serious craft by Bongo (US)
14 May, 2023
12:15pm - 1:15pm
Gemeente Rotterdam Hall (Worm)
Mental Health & the Music Business
13 May, 2023
12:00pm - 1:00pm
Gemeente Rotterdam Hall (WORM)
Alternative ways to make money with music
13 May, 2023
3:15pm - 4:15pm
Fonds Cultuurparticipatie Hall (UBIK)
Hoe zorgt de Urban Sector samen met beleidsmedewerkers en talentontwikkelaars voor de perfecte talentontwikkelingstrap
12 May, 2023
11:15am - 12:15pm
VSB Fonds Hall (Slash Gallery)