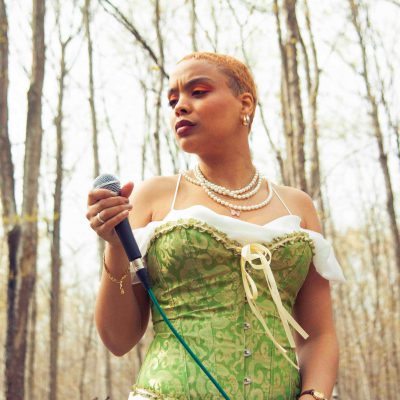 Mighloe (CA)
Biography
Mighloe is a Toronto based singer & songwriter. A graduate of The Remix Project, and SOCAN incubator, the burgeoning artist has been featured on multiple popular R&B platforms such as R&B Radar, and EscapeTracks. Despite the lockdown in 2020, Mighloe's magnetic live show led her to be commissioned to perform online for Flare Magazine's "Lillith Flare" concert series, as well as streamed shows for Greater Toronto Area arts platforms Artscape TO, The Remix Project and Brampton's The Rose Theatre.
A dreamy and soulful recording artist, Mighloe's vocals have the ability to soothe or cut to the bone depending on what the song calls for. A polymath who is actively involved across various forms of creative expression, Mighloe is a special talent that is proving herself one to watch as she begins to emerge on the world stage.
Her new project, entitled "Desperate Times", will mark her 3rd independent EP release – the first that will be licensed and supported by Toronto based record label Public Records Inc.
All sessions
Mighloe (CA)
30 May, 2021
8:16pm - 8:25pm
Mighloe (CA)
29 May, 2021
7:30pm - 7:39pm