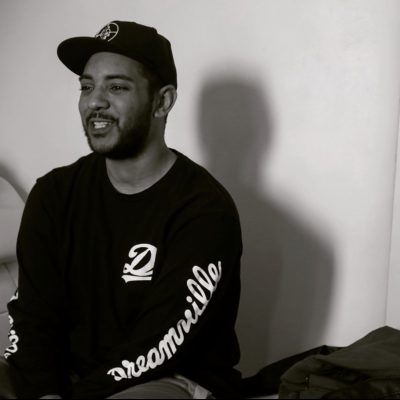 Matt McNeal (US) // Warner Music
Biography
Matthew McNeal is a music management professional representing award-winning production and songwriting talent across a range of genres. Through his Money Makin' Management company (MM.MGMT), the Los Angeles native's highlights include placements with Eminiem, Rihanna, 2 Chains, H.E.R, Trippie Redd and others.
McNeal began his career at Will Smith's Overbrook Entertainment assisting Music Director, Omarr Rambert. In 2009 he was the youngest executive ever hired at Universal Music Publishing Group (UMPG), where he worked on the publishing catalogs of 50 Cent, Ashanti, and Jim Jones, later signing Grammy Award winning producer Cardiak, Hip-Hop and EDM producer AraabMuzik, and rapper Big Sean. Following UMPG, McNeal transitioned to Dreamville Records as Head of A&R, where he played a key role in releases by the roster, including J.Cole, Ari Lennox, Cozz, and EarthGang.
With 15 years in the music business, and countless multi-platinum singles, accolades, and #1 albums, McNeal is regarded as a top industry connector. His elite ear for music and commitment to creative integrity allow him to unite talent with life-changing opportunities. He currently serves as a publishing consultant for Pulse Music Group and President of MM.MGMT.
All sessions
The Art of A&R-ing
9 October, 2022
3:30pm - 4:30pm
Gemeente Rotterdam Hall (WORM)
Demo Listening session
9 October, 2022
1:30pm - 2:45pm
Gemeente Rotterdam Hall (WORM)
Alternative ways to make money with music
8 October, 2022
4:30pm - 5:30pm
Fonds Cultuurparticipatie Hall (UBIK)
Panel: Demo listening artists
8 October, 2022
12:15pm - 1:45pm
Fonds Cultuurparticipatie Hall (UBIK)
Pitch Session Part 2
7 October, 2022
1:15pm - 2:15pm
Gemeente Rotterdam Hall (WORM)