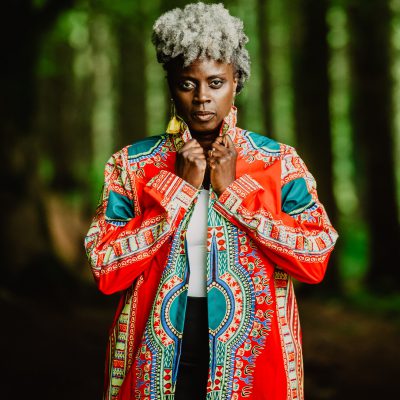 Manukahunney (UK)
Biography
Heralded by Yeo Magazine as Northern Ireland's queen of soul, Siobhan Brown and the Manukahunney band inspire real human connection through the power of authentic music of black origins. This year she is launching a new EP, 'My Dark Side' and re-emerging as an original Indie Soul artist ready to tantalize the audiences ear drums with her dulcet vocals in a joyful celebration of diversity, unity and love.
While her roots are in gospel her vision is to share soul in it's many forms – funk, jazz, gospel, blues, contemporary etc with music that inspires the free flow of expression creating irresistible live soul vibes that are synonymous with every performance.
Manukahunney has played sell out shows at the prestigious Open House Festival in her home town of Bangor as well as Belfast's top music venue Black Box. She has featured in the much respected Cathedral Quarter Arts Festival, Sound of Belfast Otillie Patterson Tribute at the Mandela Hall as well as being support acts for the iconic Martha Reeves, the Vandellas at the Cathedral Quarter Arts Festival and the Funky Riot Jazz band. She was selected to perform at Northern Irish Music Industry event Output Belfast in 2022. She has also featured at Belfast Culture Night, East Belfast Festival, International Guinness Blues on the Bay festival and Limavady Jazz and blues festival and more.
Siobhan has been commissioned for a 4th series of her highly successful show on BBC Radio Ulster 'The Siobhan Brown Soul show' currently running until the 23rd February 2023.
All sessions
Manukahunney (IE)
14 May, 2023
5:24pm - 5:30pm
Wunderbar
Manukahunny (UK)
12 May, 2023
10:10pm - 10:19pm
De Doelen Studio