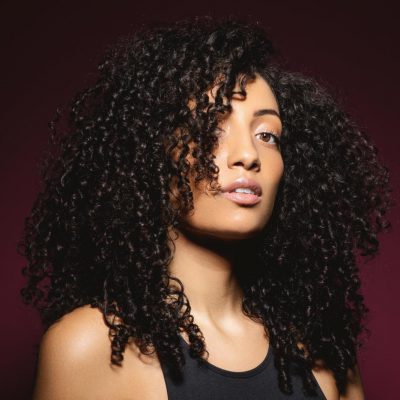 Loubna Sabri (NL) // Nation Of Victims
Biography
Inheriting a love for old skool soul from her father (the likes of Otis Redding and Donny Hathaway) and combining it with a love for neo soul such as Lauryn Hill and Amy Winehouse, SABRI quickly created her own distinct identity. After completing her bachelor's degree, SABRI decided to pack her bags and leave her home in The Netherlands to take some time to develop her songwriting skills in New York City. While working on projects for other artists SABRI quickly discovered her lane and sound as an artist and decided to begin releasing her own music.
She released her first single "Lost In You" June of 2019, which garnered attention internationally. After releasing the track SABRI was voted in as a 3FM talent and "Lost in You" quickly became a success on Dutch radio. It went on to reach number 14 on Spotify's Viral 50 in Netherlands and was featured on Spotify playlists in the US. SABRI is gearing up to release new music ahead of her debut project, which will be released later this year.
All sessions
The Art of A&R-ing
9 October, 2022
3:30pm - 4:30pm
Gemeente Rotterdam Hall
De Staat van urban muziek en talentontwikkeing binnen de urban muziek
7 October, 2022
3:00pm - 4:15pm
Management in 2022: Managers share their experiences
9 October, 2022
3:15pm - 4:30pm
VSB Fonds Hall
How technical developments can empower the music industry
9 October, 2022
2:00pm - 3:00pm
VSB Fonds Hall
Everything you need to know about Instagram
9 October, 2022
12:30pm - 1:45pm
VSB Fonds Hall
Mental Health & the Music Business
8 October, 2022
4:45pm - 5:45pm
VSB Fonds Hall
How did the pro's stay motivated during Corona and how did they grow stronger!
8 October, 2022
3:15pm - 4:15pm
Fonds Cultuurparticipatie Hall
Wo(men) in Music Panel
8 October, 2022
2:00pm - 3:00pm
Fonds Cultuurparticipatie Hall
How to write the perfect song
8 October, 2022
11:45am - 12:45pm
VSB Fonds Hall
Get Familiar with Funding and Organizations who fund
7 October, 2022
1:45pm - 2:15pm
VSB Fonds Hall
Social Media Strategy for creatives
7 October, 2022
12:00pm - 1:15pm
VSB Fonds Hall