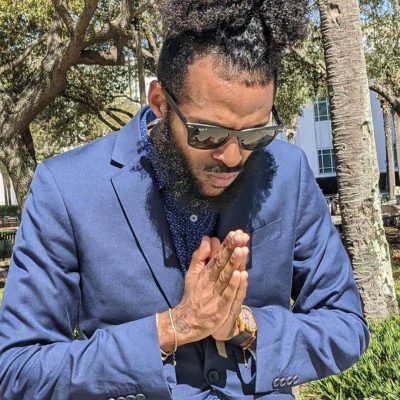 L-Quote (US)
Biography
L-Quote was born Luther James Lewis III on March 1,1986 in the suburbs of Houston, Texas. He moved to Hampton, Virginia at the tender age of four where he was raised by his grandparents Ivonne Baltazar and Fred Adams. As a child, Lewis recalls musical legend Michael Jackson whom he idolized and often impersonated as one of his iconic inspirations. But, it wasn't until junior high-school that Lewis, whom peers would later dub "LQ," discovered his true passion for music and the arts. Lewis was simply mesmerized by English literature, having a fond appreciation for creative writing classes and paying particular attention to language and the use of words. Honing in on the recognition that he could merge music with words and create a melody infused with intense meaning, Lewis began perfecting his craft, immersing himself in inspirational quotes and developing messages of his own to birth the artist we now know as L-Quote.
"It all started in the school cafeteria," says Lewis, who developed his lyrical finesse while entertaining his classmates in junior high-school. But that image continued with him throughout his entire high-school career where he was identified as a "battle rapper" taking on various performers and giving his high-school fans nothing less than an exhilarating show. Within a little while, the middle school cafeteria became the center stage where expecting student fans and spectators crowded the room anticipating the delivery of a musical showdown prior to classes. Ultimately, Lewis was asked to cease his "sold out" peer performances because he was stirring emotions and causing scenes unsuitable for academic growth. It was not long afterwards that teachers, staff members and even school principals alike knew Lewis by his stage moniker L-Quote.
But the musical hunger in Lewis was insatiable and his motivation to write was often inspired from frustrations in life to which he penned each new experience to paper formulating snippets of genius. He then began weaving his culture and work life into his lyrics, paying homage to his Panamanian and African-American roots. Lewis' biological mother is from Changuinola, Panama and his African-American father from Houston, Texas. Lewis felt as if he needed to not only represent his family heritage for his American upbringing, but also for his Panamanian legacy as well.
After graduating high-school, Lewis joined the United States Air Force in September of 2005 where he wanted to further his education and develop the discipline that would further expand on his musical career. With the travelling opportunities afforded him by the military, L-Quote not only advanced academically but developed a vast social network while being able to financially sustain himself. In fact, L-Quote was able to complete several projects while overseas and is well received
in Germany and international arenas by his musical fans. After collaborating with a few local established groups and artists, L-Quote decided to pursue a solo career of his own. He is affectionately known in local circles by various aliases such as "LQ" and the "VA General," just to name a few. But if L-Quote's tenure during school and overseas is any indication of this burgeoning talent's wide acceptance, the content of his message will soon be heralded on radio channels and television alike, as the half has not even been told.
All sessions
L-Quote (US)
14 May, 2023
4:39pm - 4:48pm
De Doelen Studio