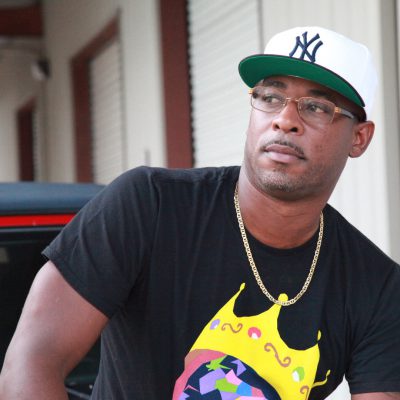 Jimmy Mack (US)
Biography
Rapper, songwriter, entrepreneur, businessman, JimmyMack started his journey into music since the age of 13. Originally born in Bronx New York, Hip Hop captivated JimmyMack attention at the age of 7 years. At the age of 11 JimmyMack eventually moved to California to where at the age of 13 he learned to rap along with his partner Adrian "Meta" Lowe created a group called K-jam, which was locally successful until the group disbanded, and JimmyMack went into the military.
During JimmyMack time in the military, JimmyMack continued to write songs and perform as a D.J. and rapper in clubs and local events in Germany, California and Florida.
JimmyMack honed his skills by continuously writing songs about events that happened in his life. JimmyMack believes that art is life and life is art and always can be expressed as one. Jimmy is a hardworking artist that believes that hip -hop is a culture and art form that touches the mind body and soul of all. JimmyMack has an MBA in business and marketing and is a business owner in the music industry. JimmyMack influences span from artist like Dr. Dre, Wu tang Clan, Notorious B.I.G., Eminem, 50 Cent, from hip hop icons Grandmaster Flash and the Furious Five, LL. cool J., Run-DMC, KRS- One.
JimmyMack released his single "OIA" in the summer 2019. He released his "Method 2 My Madness EP in 2020. He is currently finishing up his debut album entitled "In My Own Lane" which will be released in 2022.
With his strong work ethic and experience in the industry JimmyMack is a name that will be a game changer in the industry.
All sessions
Jimmy Mack (US)
13 May, 2023
11:23pm - 11:29pm
De Doelen Studio