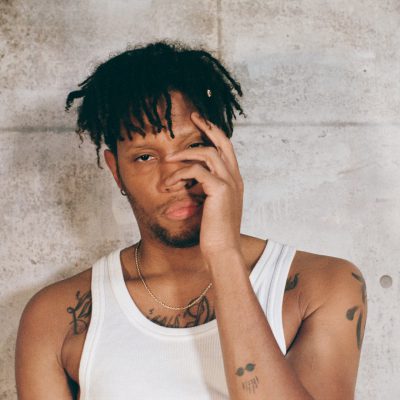 Jhyve (CA)
Biography
Jhyve's a hidden gem in Toronto's music scene, winning CBC's 2021 Searchlight competition, having landed several songs on Spotify's Canada Viral Top 50 playlists, opened for the likes of Jessie Reyez, and received a JUNO Award nomination for his 2018 EP, Conversations.
Born Jamaal Desmond Bowry in Scarborough, Ontario, to Kittitian parents, Jhyve was no stranger to music in his household. His father would DJ for local community events while his mother sang in the church choir. There was never a moment without music or musical influences throughout his upbringing.
In 2020, Jhyve wrote, self-produced, and released "Rapture"–a personal album rooted in finding one's purpose through hardship. This album garnered over 2 million streams across all platforms and cemented Jhyve's place among Toronto's R&B elite.
After Rapture's success, Jhyve has begun releasing singles for his next album. An exciting new chapter in Jhyve's story has started.
All sessions
Jhyve (CA)
12 May, 2023
10:10pm - 10:19pm
De Doelen Studio