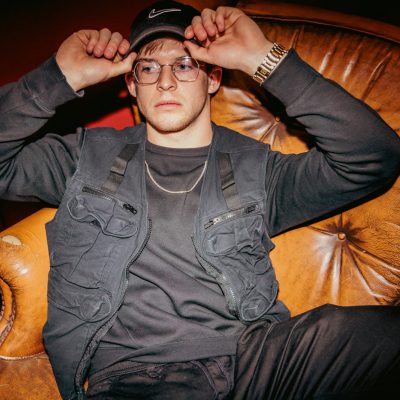 Jay Waldo (NL)
Biography
The American-inspired Groningen rapper & producer Jay Waldo got it touch with music through freestyling.
After many cyphers, he was persuaded by his friends to write lyrics. reluctantly he started writing his own lyrics,
but once started there was no going back; Jay Waldo fell in love instantly. Gradually, Waldo released singles such as 'Double Up' and 'Stay Woke'.
These singles were well received by the public.
While learning, Waldo decided to take the productions into his own hands, and changed his music to Dutch-language rap.
With this new vision he released the tracks 'Langewijk' and 'Doe Maar'. Waldo's sound is inspired by Hard 808 Trap Beats backed by sharp punchlines and a touch of humor.
All sessions
Jay Waldo (NL)
9 October, 2022
3:52pm - 4:01pm