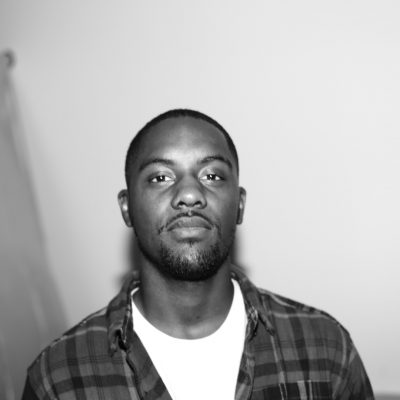 James Supreme (US) // The High Note Agency
Biography
The music industry encompasses much more than business deals, sessions, and signings for James Supreme. As a former Senior A&R Manager at Universal Music Publishing Group, manager for platinum-selling GRAMMY® Award-nominated producer Bizness Boi, and CEO/Founder of The High Note Agency, he recognizes and reveres the power of the art, first and foremost.
Moreover, he roots his executive approach in this reverence. That mindset informs his work with current and former clients such as YG, NØ IDLE (Take A Daytrip's joint venture), Big Sean, and many others.
"Music has changed my life," he exclaims. "Given the opportunity and privilege, I'd love to help change the lives of others. Whether it's a session that leads to a hit song or a tune that becomes the soundtrack to someone's life, it's possible to make a difference."
The New York native found his passion early. Dad played trumpet in church, which encouraged Supreme to pick up the instrument. After moving to Georgia prior to high school, he opted out of marching band—as playing outside would be quite hotter down South than in the Big Apple—and began recording demos in his bedroom instead. Following an introduction on social media, he talked his way backstage at OVO Fest 2014 and kicked off a long partnership with Jamil Davis of The Revels Group. Assisting both Davis and company flagship artist G-Eazy, he cut his teeth in the industry before transitioning to tour manager for Lil Dicky and day-to-day for MadeinTYO.
During 2017, he met Bizness Boi and assumed management duties for the producer. Under Supreme's watch, Bizness Boi went on to produce the platinum-selling single "Believe It" by PARTYNEXTDOOR & Rihanna, the gold-selling single "Bare Wit Me," by Teyana Taylor," the Billboard Hot 100 top 10 hit "Forever," by Lil Baby ft. Fridayy," "Kick It" by Lil Nas X in addition to working with Elton John and Bernie Taupin on their Revamp album.
At the same time, Supreme developed a sterling reputation and became a sought- after presence behind the scenes. Universal Music Publishing Group enlisted him as A&R Manager in 2018. Ramping up operations, he spearheaded key signings ranging from Take A Day Trip's joint venture [Lil Nas X, Juice WRLD], YoungKio [Lil Nas X's diamond-certified "Old Town Road," Roy Lenzo [Lil Nas X, Cardi B], EarlOnTheBeat [City Girls platinum "Act Up"], and IzzyBeats [Koffee "Toast," Jorja Smith ft. Burna Boy "Be Honest"].
Additionally, he has handled high-profile film and television placements for the likes of DJ Khalil featuring Denzel Curry, YBN Cordae, and T.Rich's "Elevate" and Aminé's "Invincible" for the chart-topping Official Soundtrack to the Academy® Award-winning Spider-Man: Into The Spider-Verse, and Anthony Ramos' "The Best," and Aminé and Lil Tecca's "Gametime," from the Space Jam 2 movie and Official Soundtrack.
Each action comes a much larger purpose for the executive though. "The purpose is the most rewarding aspect," he says. "My purpose is just to change lives through music the way mine was changed."
All sessions
Demo Listening session
12 May, 2023
3:15pm - 4:45pm
Gemeente Rotterdam Hall (WORM)
Demo Listening session
14 May, 2023
1:30pm - 3:00pm
Gemeente Rotterdam Hall (WORM)
Demo luistersessie (Dutch) II
14 May, 2023
4:45pm - 6:15pm
VSB Fonds Hall (Slash Gallery)
Alternative ways to make money with music
13 May, 2023
3:15pm - 4:15pm
Fonds Cultuurparticipatie Hall (UBIK)
Demo listening artists
13 May, 2023
12:00pm - 1:30pm
Fonds Cultuurparticipatie Hall (UBIK)
Get to know: James Supreme
13 May, 2023
5:15pm - 5:45pm
VSB Fonds Hall (Slash Gallery)
Pitch Session (Closed Session) Part 2
12 May, 2023
1:15pm - 2:30pm
Gemeente Rotterdam Hall (WORM)
Pitch Session (Closed Session) Part 1
12 May, 2023
11:45am - 1:00pm
Gemeente Rotterdam Hall (WORM)