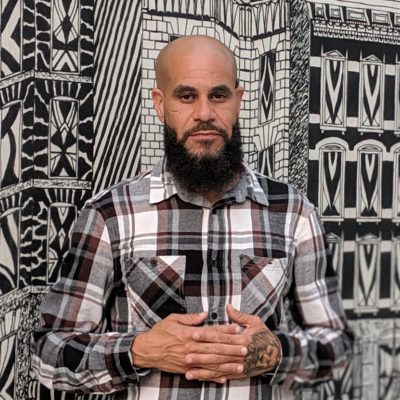 Grouchy Greg (US) // Allhiphop
Biography
As the Founder of the urban Web site and music destination, AllHipHop.com, Grouchy Greg Watkins is fulfilling his childhood goal to be an entertainment business pioneer and entrepreneur.
With his partner, Chuck "Jigsaw" Creekmur, Grouchy Greg has built AllHipHop.com into the Internet voice of hip-hop culture.
Born in Albany, N.Y. and raised in Newark, Delaware, Grouchy Greg was intrigued by hip-hop from the age of six.
He briefly flirted with a recording career as a member of his rap group, The Outfit, and in 1993 launched his label, Oblique Recordings.
While pursuing a career as a music label owner, Grouchy Greg attended the Art Institute of Philadelphia, studying audio engineering and marketing and graduating with an associate's degree in music business.
AllHipHop.com officially launched in 1998, and the website has since has won numerous awards, including the Rising Star Award from Black Enterprise, as well as a coveted BET Award. The website has been nominated for a BET Award every year since the category was created.
Grouchy Greg is involved in every aspect of AllHipHop.com's operations, including the editorial, technical, and advertising stacks.
He has been featured on numerous radio shows and has been cited in print, and TV shows ranging from Billboard to The New York Times, as well as CNN, MTV, BET, FOX, Fuse, E!, TVOne and others. He is also the co-founder of the KR38R app, and serves as a consultant for various tech companies and websites.
All sessions
Masterclass Feedback Bookers to Performances 2
29 May, 2021
8:45pm - 10:30pm
VSB Fonds Hall
How to Build a Brand in the Music Industry
28 May, 2021
10:00pm - 11:00pm
Fonds Cultuur Participatie Hall