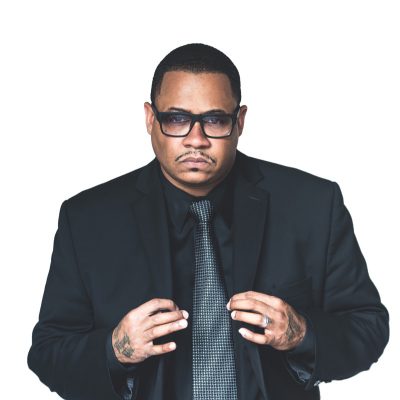 Focus… (US)
Biography
5x Grammy Winning Producer for Dr. Dre, Eminem, Snoop Dogg, Kendrick Lamar & Many More
Bernard Edwards Jr., better known as Focus…, is a Los Angeles-based 2 time Grammy award winning record producer who first rose to fame when signed to Dr. Dre's Aftermath Entertainment in 2001. Over the course of his career he has produced Platinum and Gold selling records for artist including Dr. Dre, Eminem, Kendrick Lamar, Snoop Dogg, Mac Dre, Pink, N Sync, Christina Aguilera, Jennifer Lopez, Beyoncé Knowles, 50 Cent, Busta Rhymes, Bishop Lamont, Tony Yayo, Stat Quo, Outlawz, The Game, Jay Rock and many more.
Focus…' impressive production skills were first recognized by the legendary Dr. Dre (aka Andre Young). Dre, who admired the creative sound and ingenuity of Focus…' genius musical ability, decided to sign him as a staff producer for Aftermath Entertainment. Focus…' contribution to Aftermath began in 2001 and continues to present day as he is a major contributor on the recent release of the highly anticipated album 'Compton'. Focus… was a major contributor to 'Compton' and was heavily involved in the production of the Intro, Loose Cannon, Issues, Deep Water, One Shot One Kill, and Medicine Man; he also assisted Dr Dre in the final mix of 7 tracks on 'Compton'.
Focus… is the son of Bernard Edwards; legendary bassist and founding member of the hit-making 70's disco band CHIC. Focus… credits his father with his natural ability to create music. His intrinsic aptitude for producing great music was apparent as a young child. The foundation of his musical leanings can be attributed to frequent studio sessions with his father and watching the rise and success of the renowned band CHIC.
Bernard Edwards Jr. was born in Manhattan, New York, and currently resides with his family in the suburbs of Los Angeles, California.
All sessions
What makes you succesful in the music industry? Keeping it 100%
9 October, 2022
5:00pm - 6:00pm
Gemeente Rotterdam Hall (WORM)
Demo Listening session
9 October, 2022
1:30pm - 2:45pm
Gemeente Rotterdam Hall (WORM)
Who has the bigger hits Troy Taylor VS Needlz VS Focus
8 October, 2022
4:00pm - 5:15pm
Gemeente Rotterdam Hall (WORM)
Masterclass: A sound without Focus is just Noise: Masterclass by 5 x Grammy Award winning producer Focus...
8 October, 2022
1:15pm - 2:30pm
Gemeente Rotterdam Hall (WORM)
Demo Listening Session
7 October, 2022
3:45pm - 4:45pm
Gemeente Rotterdam Hall (WORM)
Speeddating: Build your network (Ppl BTS)
7 October, 2022
12:30pm - 1:15pm
EE2 Hall