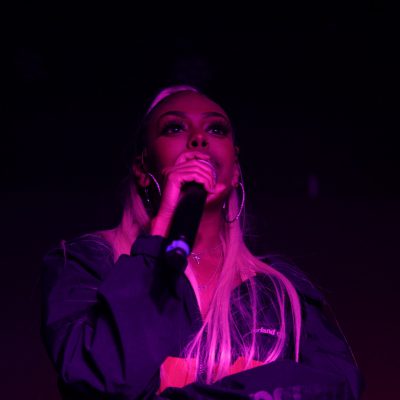 Eazy Finesse (CA)
Biography
Eden Yohannes, professionally known as Eazy Finesse, is a multi-talented music artist coming out of Ottawa, Ontario, Canada. Eden has been professionally making music since 2018 as 1 of the 4 members of a girl group (that no longer exists). Her first release as a solo artist came in summer of 2019. As she dove deeper into her creative process, Eazy decided to branch off into a career as a solo artist and has never looked back.
Born in Ottawa, Eazy merges influences from Hip-hop, Soul/R&B and her cultural background to bring a vibe through her music. From inspirations such as Jazmine Sullivan to MoneyBagg Yo, the versatility speaks through her music! She started creating music in 2018, but knew her passion long before, back in 2012, when she started writing songs. Her goal is to empower other female artists to believe in themselves and do the things that they love with no doubts, not to let the media influence how they go about their future!
Eazy is currently 22 years old, and with placements on Hot 89.9 and in the Ottawa Citizen Newspaper, has decided that she would pursue her dream of music full-time and has continued to do just that! With songs like Swervin & Better Than being her biggest songs of 2021, she is wasting no time in dropping some new tracks!
All sessions
Easy Finesse (CA)
14 May, 2023
8:37pm - 8:49pm
Gemeente Rotterdam Hall (Worm)
Eazy Finesse (CA)
12 May, 2023
10:54pm - 11:00pm
Gemeente Rotterdam Hall (Worm)