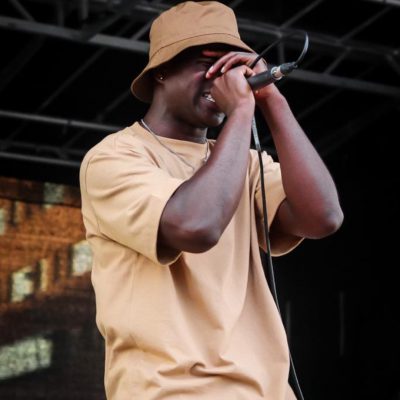 De 1 ste (NL)
Biography
In Amsterdam Southeast, things regularly really go as the images in the hit series Mocromaffia lead you to believe. It is the scene of a war between rival gangs, where mostly single mothers prefer to keep their children inside. Weapons, drug trafficking and robberies are the order of the day and one way or another everyone comes into contact with them.
This is the reality De1ste grew up in. A brutal reality, as he calls it. A reality that both attracts and repels, that abhors you, but also forces you to loyalty. The street made him who he is and gave him his identity. It taught him that you have to fight to get stronger and that there is no such thing as losing as long as you win or learn. Humbleness about pride is his motto.
De1ste started writing lyrics at the age of six. After ten years of experience, the raps of the now sixteen-year-old are also becoming
received as material from an experienced and seasoned artist. De1ste rhymes with emotion, despair, frustration and happiness in raw, honest language that symbolizes the youth of Amsterdam Southeast: a hotbed of talent that feels powerless and unseen.
His ambition was both shaped and nurtured by his environment, with the street as his greatest inspiration. Sometimes he wants to tell so much that a text loses the street, but his ambition drives him to pay tribute to his roots with his choice of words. As a true ambassador of the Bijlmer, he forms the voice of the forgotten part of the city.
De1ste is the first to introduce the world to Amsterdam Zuidoost as a muse. A muse to whom he ultimately wants to give the world back.
All sessions
De 1ste (NL)
14 May, 2023
11:17pm - 11:26pm
Gemeente Rotterdam Hall (Worm)