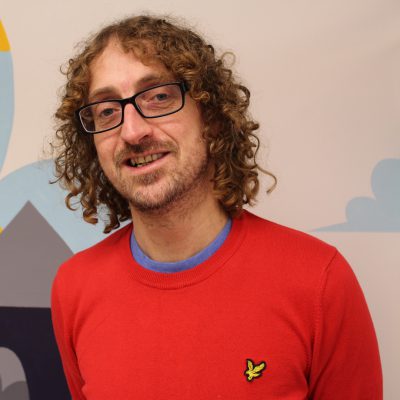 Dave Gray (UK) // Focus Wales
Biography
Creative Entrepreneur Dave Gray has conceived, originated and realised a unique series of artistic projects bridging business, local authority, education, and the charity sectors.
He established Rampant Dragon Ltd in 2005, setting up collaborative workspace The Foundry, and launching a series of art and music events across North Wales to highlight the skills and talents of creative practitioners.
In 2011 Dave founded social enterprise THIS Project, which has taken on a number of pop-up spaces, most notably Undegun. Undegun opened in July 2013 in a former retail space and has attracted over 180,000 visitors to a range of art exhibitions, performances, workshops and networking events.
Throughout the span of his career Dave has overseen the organisation of over 1000 events – from staging Drama Productions, Live Music and Spoken Word showcases, training and seminars, as well as large scale conferences.
Additionally, Dave is: a Director of Wrexham Sounds., which provide a base for the support and development of young musicians at professional teaching, rehearsal and recording facilities; a steering group member of FOCUS Wales – a Music Festival and Music Industry Conference, featuring UK acts alongside global talent; an Associate Director of Sign Dance Collective International, supporting interactive, multi-lingual and sign language performances.
All sessions
Meet the Festivals//Venues part 1
13 May, 2023
2:15pm - 3:15pm
EE2 Hall
Meet the festivals : Pitch your act to different festival/ Clubs part 2
14 May, 2023
4:45pm - 6:00pm
EE2 Hall