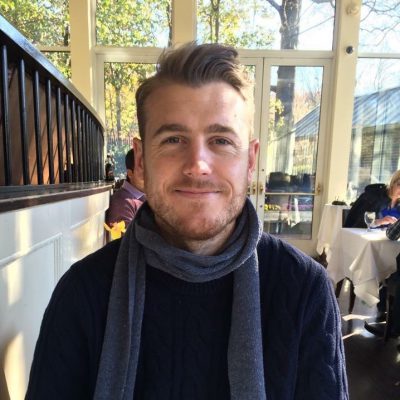 Danny Keir (UK) // Enki Music
Biography
Danny has worked within the UK music industry since 2005. Initially as part of the management team for Tiny Dancers (Parlaphone / Warner Chappell) and Slow Club (Moshi Moshi / Downtown). Danny Joined Moshi Moshi Records as the Singles Club label Manager in 2008 where he managed releases by Florence & The Machine, Lykke Li, The Drums and Kindness amongst others. Alongside this Danny managed art punk artists;The Heebie Jeebies & Mad Colours and later signed cinematic elecro-pop group, Glitches (Kissability / Sentric).
As the artist responsibilities grew Danny joined independent artist management company Blackbook Management where he took on the day-today management for indie rock giants Razorlight and was able to spend time developing brand new teenage singer songwriter Lucy Rose. Lucy was discovered performing at open mic nights across London and clearly showcased an early talent for songwriting and performance. Between 2009 and 2012 Danny adopted a new model for developing talent and building an audience within the burgeoning digital landscape as music distribution became accessible and promotion more affordable. Danny started a record label and self-release model that enabled Lucy Rose to gain the attention of the major media in the UK and quickly became one of the most desired signings for labels and publishers. Lucy signed to Colombia Records and Universal Publishing in 2012 and between 2012 and 2105 released 2 albums. During this time Danny also worked with The Noisettes (Universal/Transgressive), Johnny Borrell (Virgin/EMI / Sony ATV) and Ghostcat (Universal / Zadig & Voltaire).
In 2015 Danny left Blackbook management to join newly founded music advisory Sound Diplomacy where he was given the opportunity to work with artists from all over the world and introduce them to the UK and European markets. Using the experience and network developed through managing successful talent Danny was able to advise artists such as Andy Shauf, The Dead South, Jeremy Loops, Dan Mangan, The Lytics and Mumiy Troll from early live plays in 50 capacity rooms through to large scale achievements such as, Brixton Academy headlines (5,000 ticket sales), European festival bookings and label deals.
Danny left Sound Diplomacy in early 2020 to set up Enki Collective, his own music export and artist services company specialising in managing talent and providing up to date strategic support for artists navigating the contemporary global music industry. Enki was created with the understanding that developing artists is a long process that requires creativity, patience and resilience, this cannot be templated. Each artist's journey is very different with a constantly evolving landscape and market access points and companies are required to evolve with them or fail their artists.
Danny currently manages Charles Watson (Slow Club / Surfing Magazines / Dream Death / Solo Artist / Film & TV score composer), Michael Malarkey (Musician & Actor), Jaywood (Artist/Songwriter – Captured Tracks), Tadhg Daly (UK Pop artist) and Dustin Dooley (Producer). Alongside the artist management arm of the business Danny has created an ecosystem to support all areas of an artists business;Ki An Projects record label distributed by Secretly Canadian with releases by Dream Death and Witch Prophet;UTU Songs publishing rights management and office, studio and writing facilities in the iconic Strongrooms Studios, London (Spice Girls, Prodigy, Radiohead, London Grammar, Little Simz).
The name Enki derives from the Sumerian era;the first literate civilisation that founded its divinities on matters pertaining to natural and social orders. Enki was the god of life, creativity, and mischief. Enki represents the characteristics of progress and disruption and is the embodiment of contemporary cultural complexities and innovation. These influences inform the vision for ENKI music and provide the core principles of our work.
All sessions
How to Break into the UK Market
28 May, 2021
8:00pm - 9:00pm
VSB Fonds Hall