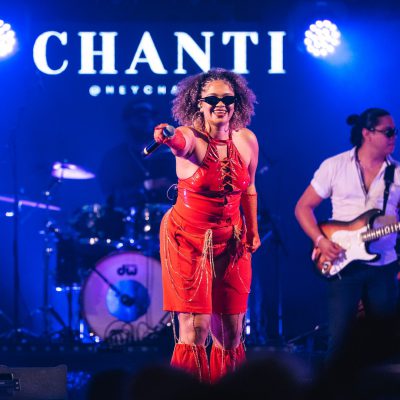 Chanti (SXM)
Biography
Chanti is a rising star in the music industry, known for her electrifying performances and unique sound. She recently made waves as the opening act for Koffee at the Heineken Regatta 2023, captivating audiences with her energy and stage presence.
Chanti has gained recognition not only for her talents on stage and as a songwriter, but also for her unique perspective as an artist. Her work has been featured in top publications such as Cosmopolitan and Genius, where she has shared insights into her creative process and unique vision.
In addition to her success as a performer, Chanti is a multi-platinum selling songwriter, having recently scored her fourth platinum record, which is on track to go diamond. Her talent for writing has earned her opportunities to work with pop & Kpop groups around the world, showcasing her versatility as an artist.
All sessions
Chanti (SXM)
14 May, 2023
4:11pm - 4:20pm
De Doelen Studio