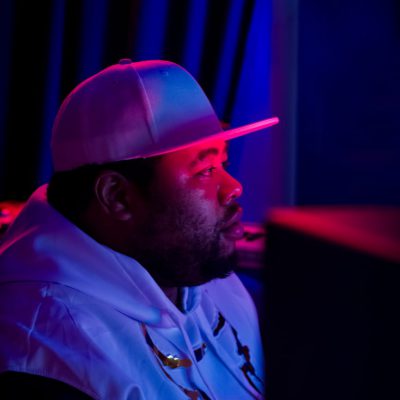 Bigjayzus (NL) // Get Loose Festival
Biography
Bigjayzus wanted to be more than just an artist and decided to delve into new areas such as composing and producing music.
He's a self-taught producer!
His ambitions grew and he founded a multimedia company with his best friend.
Prostyle Productions', specialized in making Visuals and film.
Their database included artists such as Ice Cube, Ne-Yo and Lil Wayne and many more.
In addition to his multimedia company, he offered emerging artists/rappers the opportunity to further develop themselves.
One way of doing this is by reserving studio time and supervising them artistically.
He supports the success of many artists who have made a breakthrough in the Dutch hip-hop industry.
But Bigjayzus branches reach even further.
That's how he starts organizing events.
I.s.m. Municipality of Rotterdam and foundation H.E.L.D.E.R.H.E.I.D. 5314 he offered new and young talent an internship.
In 2016 he joined Production House FLOW.
So it didn't take long before an event of their own was organised.
The 'GET LOOSE' FESTIVAL was a fact.
Together with Y.M.P. Bigjayzus is one of the founders of the biggest HIP HOP festival in Rotterdam. GetLooseFestival..
Indoor Production House FLOW makes theatre shows and produces various Spoken Word and Comedy evenings.
Bigjayzus is the musical brain behind the big musical theatre show ToBe in De Doelen.
Collaboration with Rotterdam Philharmonic Orchestra he composed all the music of the show.
The show is a combination of Spoken Word, classical theatre & Trap Hip Hop music.
Supported by an 80-man orchestra.
Besides composing music Bigjayzus also makes music for video commercials and radio commercials.
All sessions
Demo luistersessie (Dutch)
9 October, 2022
4:45pm - 6:15pm
Fonds Cultuurparticipatie Hall (UBIK)