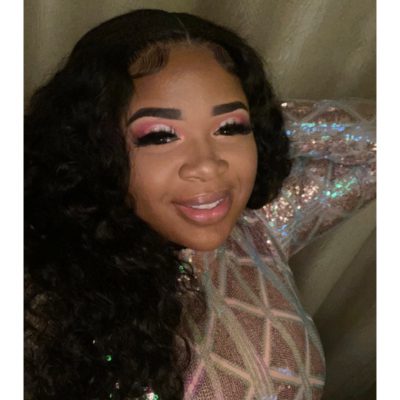 Bella Smith (US) A&R Coordinator Interscope Records
Biography
Bella, who is also known as BellaaWorks is well on her way to becoming one of the music industry's hardest working executives. Born and raised in Elizabeth, NJ she discovered early on that working in the music industry was a dream worth chasing. Inspired by BET's 106 & Park, she knew that it would take a different level of dedication to get her shot a working in the industry as a kid who grew up in Oakwood Plaza Apartments. After graduating from Kean University with a bachelor's degree in Broadcast Communications, she knew it was time for her to leave everything behind to make her dreams her reality.
In her previous roles, she served as an Awards and Membership Coordinator at The Recording Academy, Project Manager/Executive Assistant for Ashaunna Ayars (founder of The Ayars Agency), and Event Manager/ Executive Assistant for Shante Bacon, founder of ONE35Agency.
The hustle within her is what set her apart from others and she soon gained the respect from Nicole Wyskoarko and was offered her first position as A&R Coordinator at Interscope Records. Currently, Bella is Senior Coordinator, A&R. Working directly with Yo Gotti (CEO of CMG), Bella is currently managing the entire CMG roster which includes Moneybagg Yo, EST Gee, Lehla Samia, GloRilla, 42 Dugg, Mozzy, Blocboy JB, Lil Poppa, and more. Her roster also includes artist such as DaBaby, BIG30, and Shenseea.
Bella is a proud voting member of the Recording Academy. Bella is very dependable, valued for her dedication and commitment to hard work and being a team player, she quickly become your favorite artist favorite go-to person when it comes to getting things done everyone knows #BellaaWorks and will get it done!
All sessions
Demo Listening session
9 October, 2022
1:30pm - 2:45pm
Gemeente Rotterdam Hall (WORM)
Wo(men) in Music Panel
8 October, 2022
2:00pm - 3:00pm
Fonds Cultuurparticipatie Hall (UBIK)
Demo Listening Session
7 October, 2022
3:45pm - 4:45pm
Gemeente Rotterdam Hall (WORM)
Pitch Session Part 1
7 October, 2022
11:45am - 1:00pm
Gemeente Rotterdam Hall (WORM)