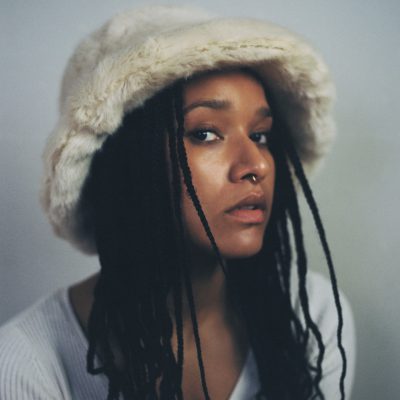 Becky Sikasa (UK)
Biography
BBC named her Song "Twelve Wooden Boxes" the Track of the Week, 1Live (biggest German youth radio) called her first singles "very promising", her second single "Keeper" gained over 200k streams on Apple Music: Becky Sikasa is on her way, to make herself a way to become on of the new voices of Neo-Soul.
At four years old Becky Sikasa is sat next to her mother in the music room of her parents' house at the piano, plays her first notes, sings with her siblings from a worn, frayed music book. From this time on music plays a major role in Becky's Life. 

Her move to Scotland hones her songwriting skills. Sikasa's first project there starts with the idea of giving a concert in Edinburgh every night for a month.
She plays dozens of concerts, from grubby pubs and cute cafés through to dingy clubs and festivals. In 2022 Becky is selected for the prestigious PRS foundation Power Up program and begins to self-release the first tracks from her debut E.P, immediately picked up by BBC Introducing Scotland, features in national publications including The Scotsman and national tv appearances in her native Germany (Die Carolin Kebekus Show, ARD). The debut E.P. co-insides with two soon to be sold-out shows in Glasgow and Cologne at the end of November 2022.
Sikasa's songs are scenes from life, art and literature. With a voice as versatile as it is grounded, she delves deep to tie her heart to her words. Trails of vocal harmony weave effortlessly through colourful arrangements to complete explorative, vibrant off-pop tracks. Songs about those questions of belonging, identity and connection. About being more than just one. About the belief in finding a home in the in-between. A home in music. For Becky Sikasa and for all those who listen.
All sessions
Becky Sikasa (UK)
13 May, 2023
10:51pm - 11:00pm
Fonds Cultuurparticipatie Hall (UBIK)