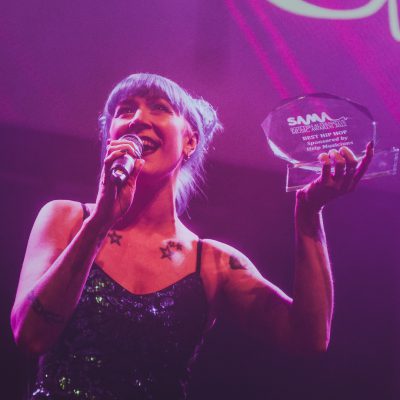 Becca Starr (UK)
Biography
Becca Starr is an award winning (SAMA's Best Hip Hop Artist 2022), self-producing, blue-haired Scottish sprite.
Combining soulful vocals with raw and emotive rap upon expertly designed beats crafted by Starr – where genre is fluid – accompanied by her unrivalled stage presence and technical ability, she is not to be missed live.
Currently residing in Paisley, her new Record is completed after the success of her critically acclaimed debut solo album 'Speak No Evil' released through In Black Records in August 2022.
Tipped as one of Scotlands most mesmerizing up and comers, 2023 is set to be an electrifying and noisy year!
All sessions
Becca Starr (UK)
13 May, 2023
10:51pm - 11:00pm
Fonds Cultuurparticipatie Hall (UBIK)
Becca Star (UK)
12 May, 2023
12:49am - 12:55am